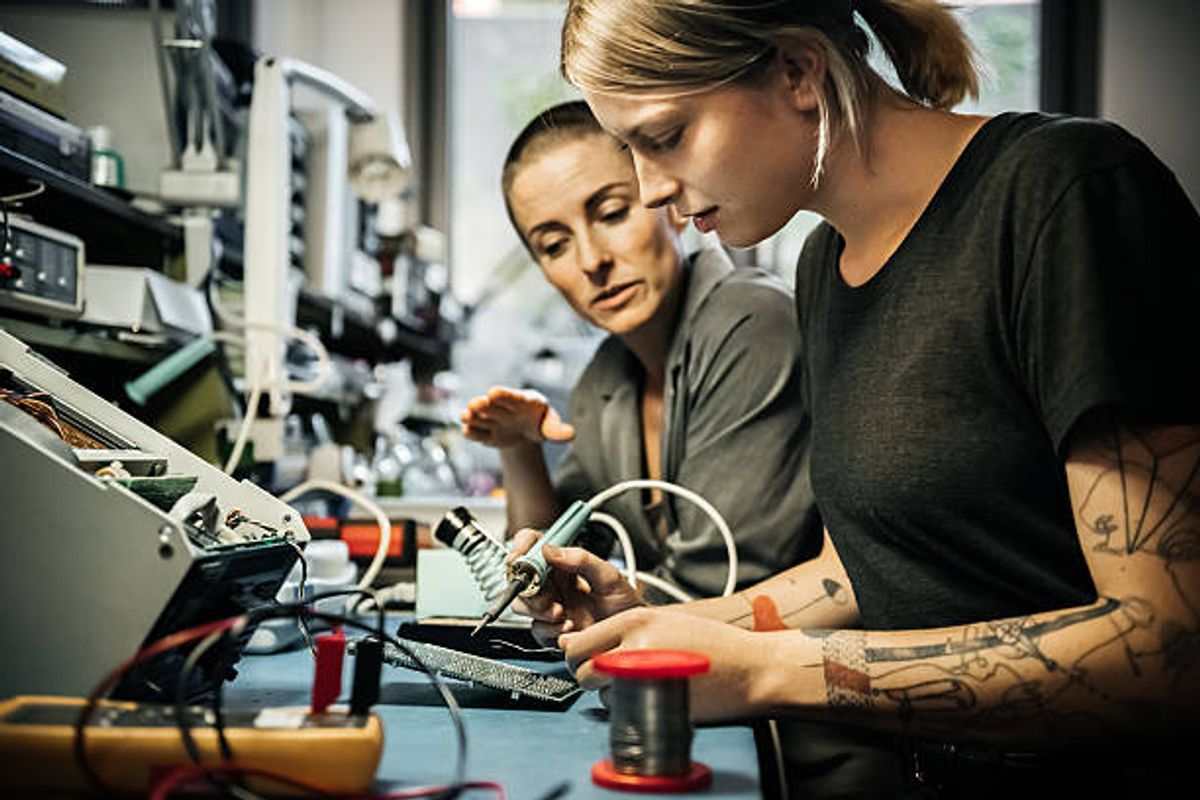 Why a Technical School May Be Right for You
One of the most popular trade jobs is becoming a paramedic, which uses technical skills to help people in emergency situations. If you want to pursue this trade, it's possible to attend trade school until you earn an associate degree or certificate.
Another popular trade job is becoming a diesel mechanic. It takes years of training and skill for this trade, which is why trade schools are among the best options for trade school graduates.
Do you hate sitting in a classroom all day? If so, trade schools may be for you! Trade schools give you the technical skills needed to pursue a specific trade. Also, they don't require gen ed classes like traditional four-year colleges do.
One of the best trade jobs out there is becoming a web developer trade, which uses technical skills to create and maintain websites. If this sounds like the trade for you, you can attend trade school to learn the technical skills needed to become a web developer.
Do you like working with your hands? Then trade school might be for you! Traditional four-year universities don't provide trade school graduates with the technical skills needed to pursue a trade. That's where trade schools come in.
Want to make a difference in your community? Then you should consider becoming a firefighter, which is an important trade job that can put out fires and help people during emergency situations. If this sounds like the trade for you, then the trade school you want to attend might be Pueblo IntelliTec College, which is one of America's Best trade schools.
This trade school offers firefighter training courses that will equip students with the skills needed for this important trade job. Courses offered by trade school include Fire Officer 1, Firefighter Driver Operator/Engineer-EMT, Firefighter II, and Emergency Rescue Technician.
In this trade position, you will put out fires at commercial and residential properties as well as control blazes in hazardous environments, such as on a plane or train wreck. You can also go into burning buildings to rescue people during emergency situations. This trade requires a lot of physical strength due to the demands of the job.
– Annual salary (avg.): $45,880 – $68,960
– Projected trade growth (2012–2022): 6%
IntelliTec College in Pueblo has been providing quality training since 2005, with its only campus located at 3673 Parker Blvd. The trade school offers 7 programs in areas such as business, health care and skilled trades.
The college's 4-week Nursing Assistant program consists of lectures and clinical rotations where students learn patient care skills. Students learn in the classroom with hands-on activities that help them gain knowledge about topics such as medication administration, lifting and moving patients, bedside nursing techniques and infection control.
Clinical rotations are held at Parkview Medical Center. "We want to prepare students for their future," said program coordinator Lori Wright. "By getting them out in the real world to apply their knowledge, they are more prepared for work."
IntelliTec Pueblo tech school is registered with the Colorado State Board of Nursing and students receive an Associate of Applied Science degree. The trade school has the only four-week Nursing Assistant program in Pueblo. Automotive Technician students also receive education in the automotive field. The school has gone through many name changes throughout its history. Today, it's called IntelliTec Career College.
The school provides the opportunity to gain hands-on experience, whether it is installing a radio or working on engine repair.
'IntelliTec's Cosmetology program prepares students for a rewarding career in the cosmetology and beauty industry. If you like working with people and want to learn more about the latest trends, cosmetology is for you. The curriculum consists of over 1,000 hours in the classroom plus hands-on training in ten different salon labs.
At the massage therapy school, students learn how to use their hands, legs and feet to relieve tension in other people's muscles. Our mission is to support the local community and make a difference in the lives of our students. We want to instill pride and self-confidence through learning, while encouraging academic excellence.