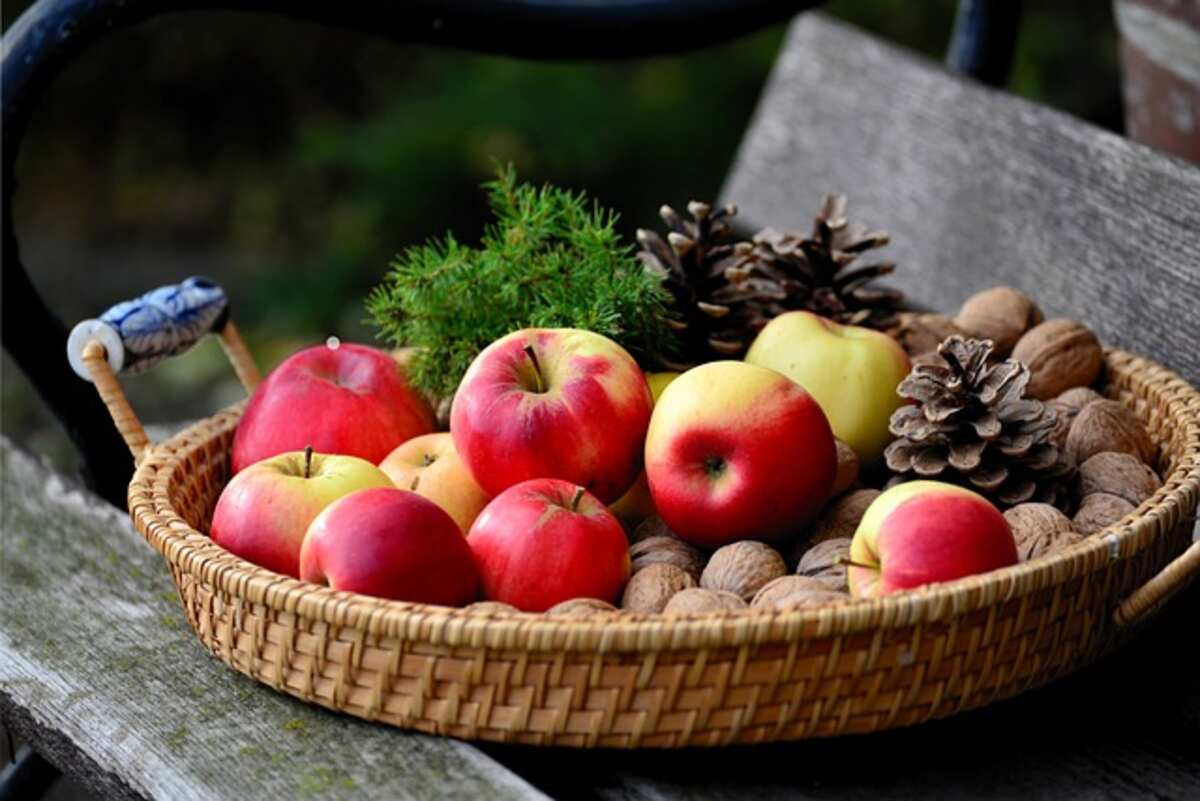 What Fruit is in Season Right Now?
Seasonal foods taste better, are cheaper, and help lower our environmental impact. So this month, try cooking with seasonal fruit and vegetables.
Summer is when broad beans, pak choi, and courgettes, along with lamb and seafood, reach their prime.
Apples
If you want the freshest, healthiest, and most delicious fruits and vegetables for your meals, it pays to know what's in season. Seasonal produce often offers vibrant colors and superior flavor and is less costly than fruit shipped long distance.
The seasonal fruit and vegetable chart below provides an overview of which fruits and vegetables are in season during a particular month, but what fruits or vegetables come into the season can vary based on growing conditions and climate conditions in your region, especially true of fruit grown in greenhouses or stored using modern technology.
Early spring brings asparagus and apricots; as the temperature heats up, strawberries and other berries become available at farmers' markets and grocery stores; fresh rhubarb may also appear briefly before disappearing again.
By June, many of the fruits and vegetables available during winter have started to slip from grocery store shelves and farmers' markets, leaving only some options, such as tomatoes, berries, eggplants, and zucchini, as viable choices.
July is an incredible month for fresh summer produce! Strawberries, raspberries, and blackberries reach their sweetest and are ideal for eating fresh or in heirloom varieties; fresh tomatoes, cucumbers, and watermelons are also in season!
When purchasing summer fruit, try purchasing locally or organic as much as possible to support the local economy and reduce transportation. Doing this keeps both economies local and reduces food waste from long-distance deliveries.
As autumn nears, cranberries and apples return to season. Now is also an excellent time to stock up on hardy root vegetables like swedes, parsnips and squash, Clementines, Pomegranates, and Passion fruit – not forgetting pie and jam making! For beginners just starting out preserving produce or jam making, we have articles like Preserving Your Produce and Making Freezer Jam to guide them along their way!
Peaches
An exquisite peach is one of the summer's sweetest delights; however, they reach their most endearing levels between July and August – so stock up before it's too late.
Summer marks the peak of berry season, featuring pints and quarts of delicious blueberries, raspberries, blackberries, and sour cherries. Watermelons and tomatoes (from cherry varieties to large heirloom ones) reach their sweetest quality. Grill them, blend them into smoothies, or snack away fresh!
Pawpaws, an exquisite fruit that tastes like an apple crossed with a banana, can be found at farmers' markets or online.
Autumn marks the return of seasonal favorites like cranberries and pomegranates, as well as winter citrus fruit such as pear and apricot trees, squash, kale, and leeks – as well as root vegetables such as sweet potatoes and parsnips – as seasonal treats.
Eating in season means more variety and lower prices for produce picked at its peak. Plus, eating locally benefits the environment as shipping food long distances is one source of greenhouse gas emissions.
Use the chart below to see what's currently in season in California; harvest dates may differ depending on where you live. Click each month's icon for fun facts, nutritional data, buying guides, and fun facts on each featured fruit or vegetable. FoodPrint also has a Seasonal Food Guide with even more detailed info about availability in various regions around the globe; plus, community-supported agriculture (CSA) groups may offer members a share of the harvest in exchange for regular payments – CSA membership may also help those without access to farmers markets find seasonal eating!
Pomegranates
Pomegranates make an excellent festive snack or addition to smoothies or salads, and autumn marks their peak season when baking is best or using it to make jelly, butter, or jelly. Look for fruit with either a slight blush or deep color indicating freshness; autumn is also an ideal time for pickling and preserving cucumbers that come abundant at this time of year – check out our articles Making Jars of Jam and Preserving Vegetables for tips to get you started.
Even though fruits and vegetables are widely available year-round due to greenhouses, modern storage techniques, imports, etc., eating in season is the best way to ensure you're reaping maximum flavor from every bite. In-season produce has bright and rich flavors not found elsewhere; buying seasonal ingredients also supports local farmers while helping reduce your carbon footprint from grocery purchases.
Your list of seasonal produce will depend on where you reside, but winter is an ideal time to stock up on citrus fruits such as clementines. They usually remain available until January and provide a refreshing crunch on a dreary winter day. Other options include tangerines, limes, and lemonade – even making your orange juice at home is possible!
Your best way of finding out which fruit is in season is by visiting your local farmers' market and shopping with seasonality in mind. There, you will find fresh, flavorful food at prices that won't break the bank – not only that, but supporting local farmers helps strengthen communities!
Winter Citrus
As surprising as it may sound, citrus is at its most delicious and juicy right now–not just oranges. Navel and blood oranges peak from December through March, while lemons, clementines, limes, and other hybrid varieties also produce juicy fruits throughout winter. Stock up now if you crave refreshing lemonade or want a zesty salad dressing!
Citrus fruits are packed with antioxidants and have been associated with lower rates of Alzheimer's disease, diabetes, cancer, cardiovascular disease, and gingivitis. Plus, citrus fruits are an irresistibly sweet way to boost vitamin C consumption!
Citrus may only last a short while, but other vegetables like Brussels sprouts, kale, butternut squash, and winter carrots are in peak season now; now is also an ideal time to stock up on frozen berries!
Winter may not inspire the desire for big batches of homemade juice, but it provides the ideal opportunity to explore different recipes. Vincent Finazzo from Fishtown's Riverwards Produce Market suggests trying his "Sumo Citrus" cocktail made with grapefruit, blood orange, gin, and tonic water garnished with a lime wedge.
This month is packed with delightful citrus fruits that are easy to peel – from kumquats (sweet orange-like fruits with a tangy bite) and pomelos (which taste similar to grapefruit but contain sweeter honey notes) to finger limes that release an abundance of juicy juice when cut open (sometimes known as citrus caviar!) as well as the timeless navel orange!
Add vibrant color and scent to your produce department with eye-catching displays of citrus fruit, which looks stunning and can act as an air freshener! Miniature sizes such as clementines and halos will encourage impulse sales for younger shoppers; be sure to offer various citrus varieties so customers can select one that meets their taste and budget requirements.