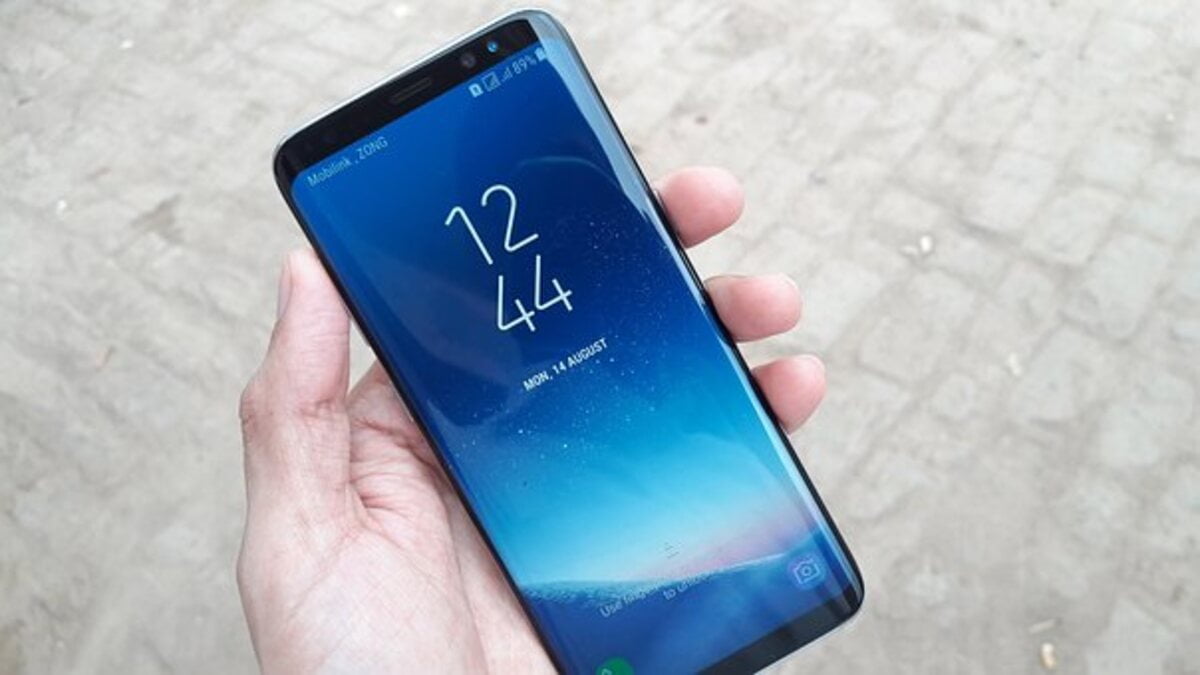 Review Samsung Galaxy A11
If you want a phone with a few top-rated features, but don't want to pay much, consider the Samsung Galaxy A11.
This budget smartphone offers a 6.4-inch Infinity-O Display, triple cameras, and a 4000mAh battery. It's one of the best entry-level phones on the market right now.
6.4-inch Infinity-O Display
The Samsung Galaxy A11 is a new smartphone with an Infinity-O display. This display removes the notch and replaces it with a punch-hole that hosts the front camera.
This display is a significant upgrade from the usual notch, making it easier to see content on the screen when watching movies or playing games. It also has accurate pixel allocation to ensure that there isn't any hidden content when you're browsing the web or scrolling through social media feeds.
You'll also get a triple camera that takes stunning photos from different angles and a 4000mAh battery that powers through your day and night with 15W fast charging. An octa-core processor and 2GB of RAM provide speedy performance to maximize your phone experience.
Triple Rear Cameras
Samsung Galaxy A11 packs an impressive triple rear camera set-up, which features a 13MP primary sensor, a 5MP ultra wide-angle lens, and a 2MP depth sensor. This setup provides a lot of flexibility when taking photos and videos.
Moreover, it also includes an 8MP front-facing camera for capturing high-quality selfies. Its Live focus feature provides a gentle background blur that makes your personality stand out.
The Samsung Galaxy A11 is a budget-friendly smartphone with many enticing features. Its 6.4-inch Infinity-O display, Samsung's custom One UI, and triple rear cameras are just some of the perks you get for a price that won't break your bank account.
One UI
The Samsung Galaxy A11 is an affordable Android smartphone that packs a lot of features into its 6.4-inch display. It also features the company's One UI interface, which offers a fast and fluid experience that eliminates unnecessary bloatware.
The Android 12-based One UI Core 4.1 update is now rolling out to Galaxy A11 units in Asia and the US. The new Android version brings an overhauled quick panel, smooth animations while opening and closing apps, automatic dark mode for wallpapers, and more.
It also improves common apps like the camera, gallery, and keyboard. The Gallery app has a new object eraser and shadow eraser, plus a separate app sound feature, while the camera offers a variety of features to improve photo quality. The keyboard now offers Grammarly-supported language suggestions, quick access to emojis and GIFs, and clipboard protection.
Performance
The Samsung Galaxy A11 is an excellent entry-level device ideal for users looking to buy a smartphone at an affordable price. It has a large display, triple rear cameras, and a good battery life.
The primary camera on the Galaxy A11 is a 13MP lens assisted by a 2MP depth sensor. The front camera is an 8MP lens with a live focus feature.
The Samsung Galaxy A11 also features a 6.4-inch Infinity-O display that's edge-to-edge. Its HD+ resolution makes it an excellent choice for watching videos, playing games, and browsing the web.
Battery Life
The battery life on the Samsung Galaxy A11 is excellent, as it can last most users over two days. Using Android 10's battery-saving feature can further extend your battery life.
The phone also supports 15W fast charging, so you won't have to wait forever to charge it. This makes it an ideal choice for travelers or anyone who wants to keep their phones set up all the time.
The smartphone has a Snapdragon 450 chipset, 2GB RAM, and 32GB of storage. This isn't a lot of memory, but it's enough to run the latest Android software.