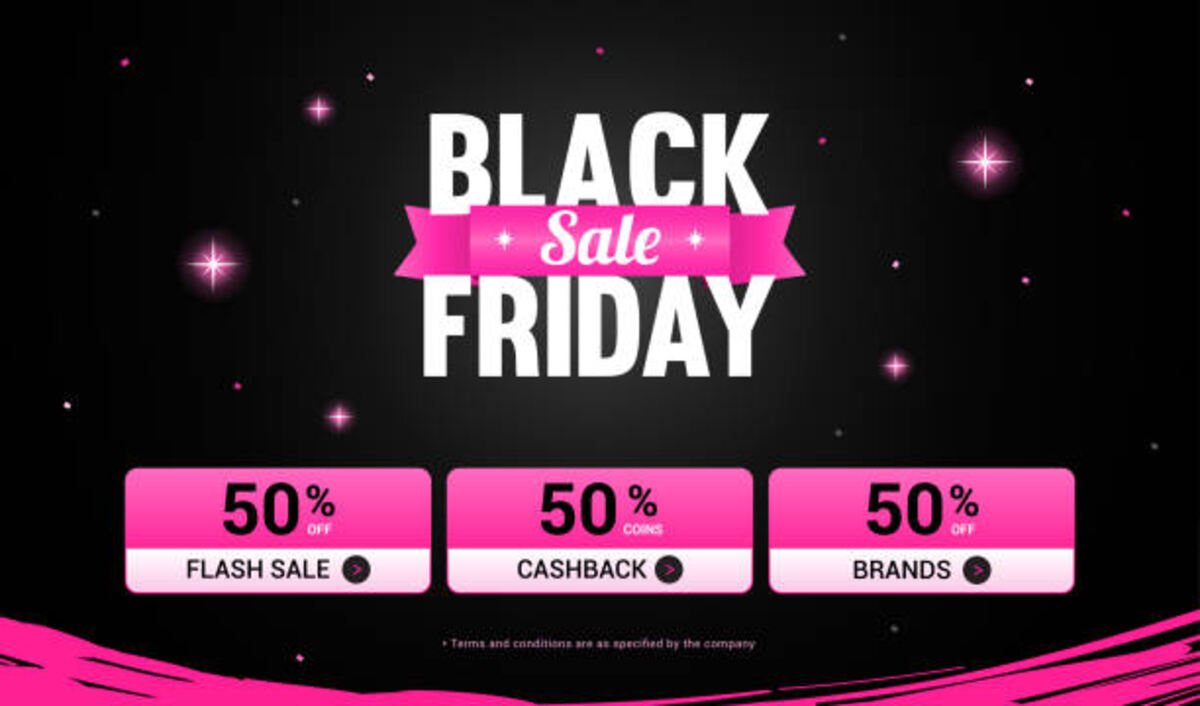 Pink Friday – A Small Business Spin on Black Friday
Riah Jane & Co in Jasper, Alberta, is participating in The Boutique Hub's Pink Friday shopping experience on November 18th to promote supporting small businesses by remembering to #ShopSmallFirst.
Small businesses that participate in events can experience numerous advantages from taking part, including increased brand visibility and customer retention. Companies should utilize Scarcity Marketing strategies such as bundle offers, exclusive discounts, or limited-time promotions to encourage customers to take advantage of the event.
Promote Your Business
Pink Friday offers small businesses an invaluable opportunity to increase visibility and sales, show support for local communities, and showcase their dedication. Through adequate preparation and promotion, companies can use this event to increase customer retention while strengthening their profile and encouraging long-term customer loyalty. To participate fully, businesses should promote their offer via various digital and offline promotion strategies and actively participate in marketing activities on Pink Friday.
Not only should your Pink Friday promotions be promoted via social media, but consider teaming up with local influencers or bloggers to spread the word. A blog post featuring shoppable Pink Friday deals could attract new customers while driving social engagement.
An engaging email campaign can produce significant results. Follow best practices when crafting emails about Pink Friday initiatives; use an exciting subject line, and include the hashtag #shopsmallfirst to attract the desired attention.
Consider offering exclusive discounts, limited-time promotions, or bundled offers to incentivize your target audience. Ensure these promotions provide genuine value while still guaranteeing profitability for your business. To create urgency around these promotions, make sure they state they have a limited time window before making the offer available to consumers.
Peterborough Petes OHL hockey team offered various deals throughout the day that had different price points, shifting hour by hour to encourage fast purchases and quick decisions from potential customers. This tactic, known as scarcity marketing, proved highly effective at increasing sales within an exact period.
Consider teaming up with nearby businesses to organize a community shopping event. This can be an engaging and fun way to build brand recognition and boost sales locally, and it could even include an element to encourage participants to donate to local causes (for instance, asking participants to bring canned food for families in need). Not only will you be giving back while standing out from competitors!
Stock Up On Inventory
Now is an opportune time to stock up on inventory for the approaching holiday season, adding seasonal flair with touches of pink throughout your products, packaging, displays, and displays for an enjoyable customer shopping experience. Consider offering gift bundles so they can purchase all their holiday presents in one go.
Add scarcity to your offers to increase sales and create FOMO among consumers. Doing this by offering limited quantities throughout the day or sharing that your supplies of an item are running low is one way you can do this – for instance, the Peterborough Petes OHL hockey team changed up their offers hour by hour to encourage quick purchasing decisions from their fans.
Create Compelling Offers
Attracting Pink Friday shoppers requires developing an attractive offer. Consider offering exclusive items or providing one-time discounts to boost sales of top sellers, then spread the word of this promotion across your ecommerce website and social media pages so your target market knows about your offering.
Kilby Bronstein of Half & Half Boutique in Buffalo, New York, is actively promoting their participation in Pink Friday by creating a TikTok video featuring 30 local businesses participating. This platform allows local consumers to quickly locate the necessary shops while encouraging collaboration rather than competition between boutiques.
Encourage local consumers to shop local by offering specials at your physical or online store, such as limited-time offers or gifts with purchases. In addition, promote Pink Friday discounts in email marketing campaigns through a newsletter with similar colors and graphics; this way, you can reinforce the message!
Pink Friday emails can help your audience better comprehend why this initiative matters. Outline how shopping with your small business helps build community support and entrepreneurial spirit; share its story and mission; this may encourage readers to come out in support.
Pink Friday has quickly become one of the premier events for small business owners each year, drawing in customers and increasing revenue streams for local enterprises. By carefully planning, promoting, and executing this initiative, you can leverage this incredible opportunity to expand retail or ecommerce businesses.
Q4 holiday shopping season events provide opportunities for online and physical stores to increase sales during Q4. Black Friday, Cyber Monday, and Small Business Saturday each offer unique opportunities to reach customers. Pink Friday has recently come onto the scene as the newest holiday shopping event; its debut was planned for 2020 by The Boutique Hub, an online community connecting small boutiques, ecommerce retailers, and suppliers globally.
Promote Your Event
Q4 of 2017 is packed with online retail events designed to boost holiday sales, including Black Friday, Cyber Monday, and Small Business Saturday; now there's also Pink Friday — an event dedicated exclusively to boutique shopping that encourages consumers to support local shops first and shop locally as part of its mission – making a perfect complement to Small Business Saturday, which helps independent retailers during one of the busiest shopping days of the year.
"We wanted people to have an opportunity to give back locally while meeting individual needs," according to Kate Catalano of Revamped Boutique in Lewiston, NY. Pink Friday returns this November 18th; small shops unite under this initiative by banding together towards greater community than competition.
Sara Burks, Director of Education for The Boutique Hub, explains that its national event is a collaborative effort among boutiques and small businesses, including online retailers, wholesale brands, and service providers. Retailers who sign up can access free support, advice, a press kit, and inclusion in a map listing; paid membership offers additional ad placement and marketing consultation services.
Participating boutiques should promote Pink Friday by offering specials or pink merchandise in-store to lure customers in, offering specials in-store, or offering snacks with pink themes – they may even wish to join forces and form teams to provide giveaways at multiple locations on this Friday. Specifically, the Abilene Chamber of Commerce encourages businesses in its region to join forces and offer giveaways as an incentive for shoppers visiting multiple shops this Friday.
Shoppers can enter to win a basket of goodies from participating retailers such as Oak & Willow, Hazard Coffee Company, Shenanigans, Coal Country Candles, Jac-Lin's Read Spotted Newt, and Appalachian Quilt & Craft by using #shoplocaldavie on social media. Caroline Moser of the Davie Chamber of Commerce states, "This campaign allows us to show support for local small businesses while showing the community we appreciate them."
Create a dedicated landing page for your Pink Friday sale, whether online or in-store. Consider creating special collections of limited-edition products and exclusive offers available only during this promotion to generate buzz and increase purchase values. This can create excitement around the event and add extra weight to each sale transaction.