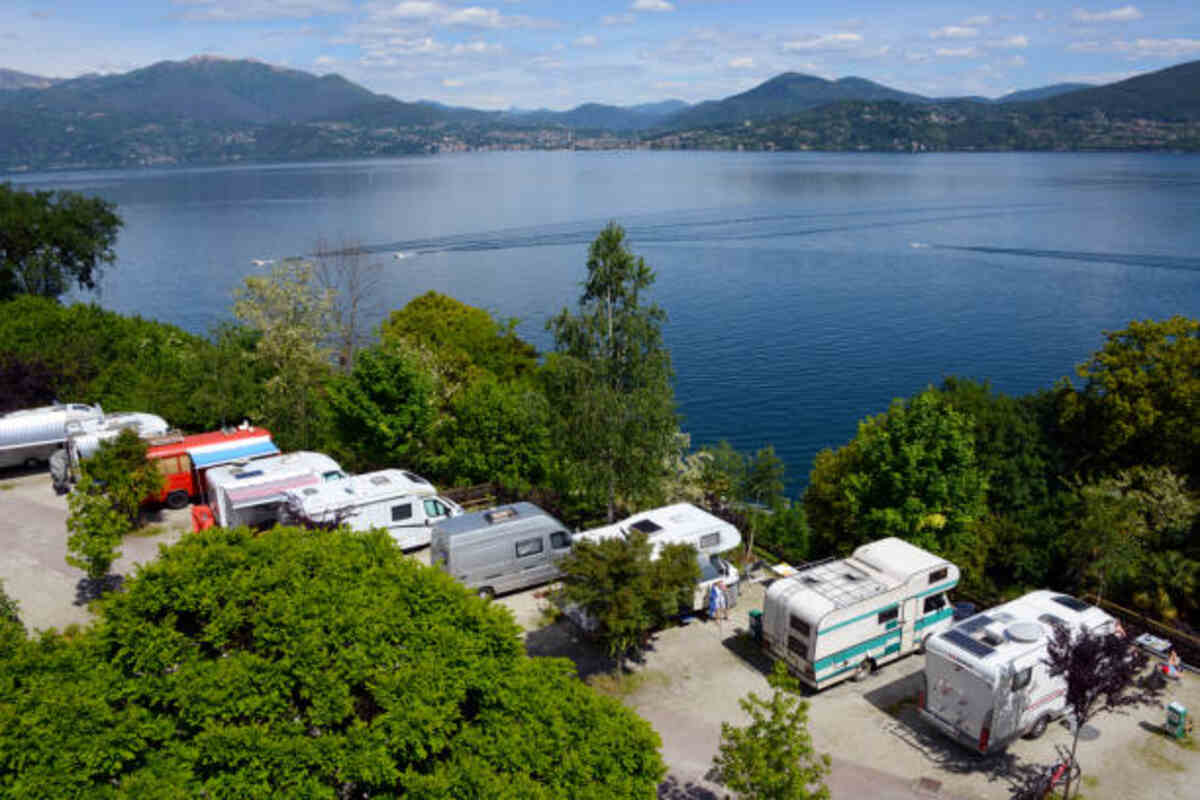 Pine Cove Park offers RVers an idyllic camping experience in nature. Enjoy excellent fishing, breathtaking views, and a welcoming community at this serene RV camping destination.
The playground is part of an effort by North West Harris County Municipal Utility District #19 to activate public space, working alongside 4&1 Landscape Architecture.
Lewiston Lake is just minutes away, offering plenty of shopping, dining, and fun family activities!
Site 1
Pine Cove Park provides an unforgettable experience for families and friends looking to make lifelong memories together. Boasting incredible fishing, breathtaking views, and a welcoming community atmosphere – its remote location provides a much-needed respite from modern life! Additionally, the staff strives to connect kids and families to Jesus through intentional conversations, Bible studies, worship services, etc., so they may build faith that will outlast generations!
The Park features a million-gallon pool, two fishing lakes, a concession area, three picnic pavilions, and more. There are miles of trails for hiking, biking, and horseback riding as well as miles of playground features, including triple timber towers connected by net bridges which can be accessed via bridge or Log Jam climber – these were designed by 4&1 Landscape Architecture, who collected input from their community through an online survey.
Site one can accommodate both tent and small RV camping and offers access to Lewiston Lake across the road via Pine Cove Marina & Lewiston Lake within one minute of walking from this site. It features a fire pit near its shores for added warmth, as well as deeper wooded surroundings with more privacy than Site 2. Site 2 provides additional car and truck parking a little deeper into the woods with more private accommodations in comparison. Across the road sits Pine Cove Marina & Lewiston Lake, within just minutes walking distance – perfect for car and truck camping alike! This campsite frontage directly faces Pine Cove Marina & Lewiston Lake within one minute's walking distance!
Site 2
Pine Cove Park is an ideal place for you and your family to establish new traditions, providing excellent fishing, breathtaking views, and a serene ambiance away from life's stresses and strains. Experience true tranquility here, as this genuinely remote setting allows for an escape from reality!
This park features a million-gallon swimming pool, two fishing lakes, and multiple picnic shelter pavilions for guests to use. Furthermore, there is an outdoor amphitheater, playground and three miles of hiking trails, as well as various services and activities designed specifically to appeal to families or groups – making this park an ideal spot for weddings or other special events.
RV camping site featuring tranquil tree-lined grounds. Less than one minute from Lewiston Lake. Also boasts a clubhouse and laundry facility facilities.
This site is ideal for families with young children and pets. Situated near Pine Cove Marina and Lewiston Lake, it features a spacious area equipped with a fire pit and plenty of parking spots.
Pine Cove Camp offers more seclusion than sites 1 and 2, featuring a fire pit, ample parking space, and access via a dirt path. Large enough for both cars and trucks alike, it makes an idyllic retreat for your summer vacation getaway – photos from Pine Cove Camp can even be found on Instagram!
Site 3
Pine Cove Park is a riverside retired sand pit offering scenic trails, fishing ponds, and a timber frame pavilion close to Northeast Rochester. There are multiple campsites here; Site One accommodates small campers while all others provide tent camping-only facilities; each site features its fire pit for cooking with wood available for purchase on-site.
4&1 Landscape Architecture designed Klein's Pine Cove Park playground to include triple timber towers connected by net bridges that can be reached via either a bridge or Log Jam climber. This innovative design was part of their more extensive activation of public space within this northwest Harris community.
Pine Cove is an ideal location to create new family traditions and foster lasting memories with loved ones. Boasting stunning views, its welcoming community, and providing the ideal escape from everyday stressors, Pine Cove makes for the perfect setting to start new traditions and build family heirlooms.
This deluxe RV camping site is conveniently situated across from Lewiston Lake and just a minute's walk to all the amenities at Pine Cove Beach Club. Trees shade these secluded sites for extra privacy; plenty of room exists for your trailer, RV, and boat – plus, there are two fishing lakes with concession areas nearby!
Site 4
Pine Cove Park offers the ideal family destination, featuring a million-gallon pool and two fishing ponds – perfect for building memories with your loved ones and creating new traditions together! Fishing enthusiasts will delight at its excellent fishing spots; gorgeous views provide breathtaking panoramas; friendly community members help provide support while offering respite from hectic everyday life.
This lakeside RV camping resort is nestled within an idyllic forest setting and provides stunning views of Lewiston Lake. Offering 38 deluxe RV campsites equipped with fire pits, Wi-Fi Internet access, and cable television service, as well as access to all the amenities provided at Pine Cove Beach Club, guests are also welcome to bring along their pets on-site.
This park features triple timber towers connected by net bridges and accessible by either a bridge or a Log Jam climber. 4&1 Landscape Architecture designed it as part of an activation effort in the North-West Harris County community. They collected input from residents and created a plan reflecting their shared vision for this space.
In addition to the playground, the park boasts miles of trails, a covered bridge, a timber frame pavilion, and an outdoor fireplace – all conveniently located nearby in Northeast Rochester for picnicking and camping activities.