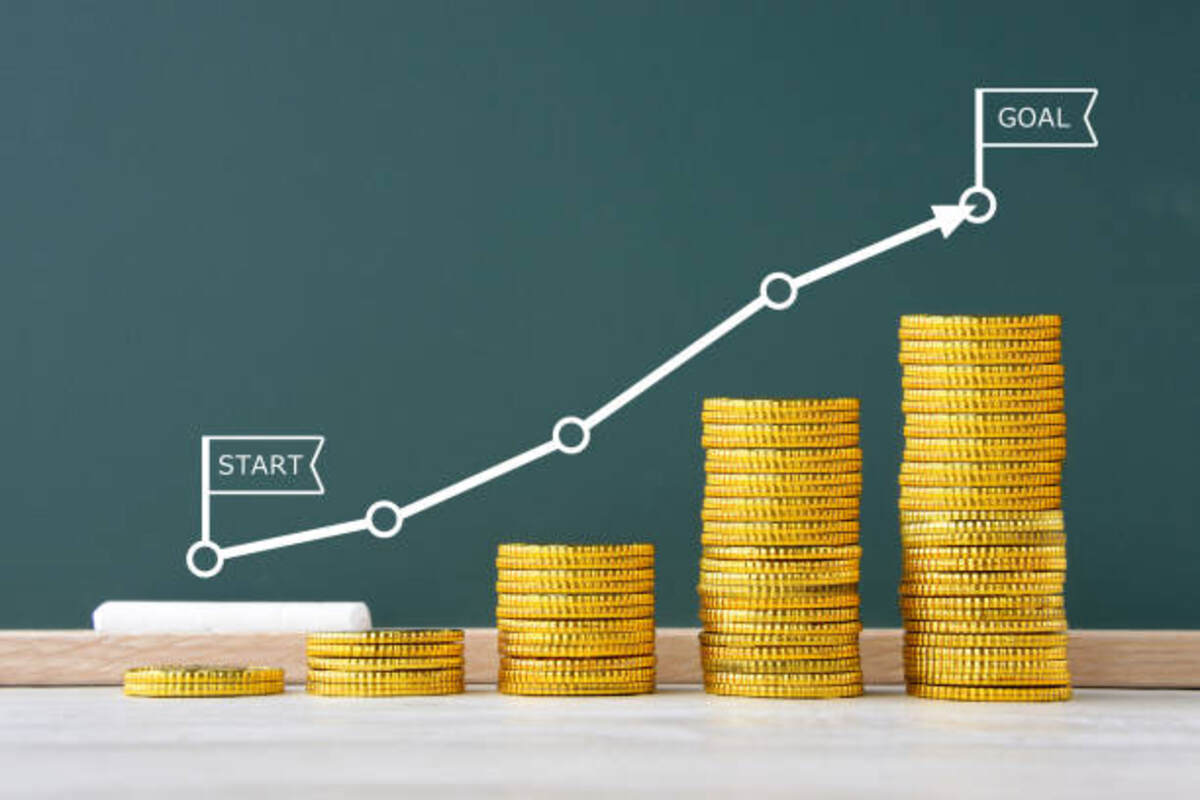 ICICI Bank allows investors to easily invest in Mutual Fund schemes with Systematic Investment Plans (SIP). These flexible plans help investors meet their financial goals.
ICICI Prudential Asset Management Company Limited is an asset management company founded as a joint venture between ICICI Bank in India and Prudential plc – one of the premier financial service providers in the UK.
ICICI Prudential AMC
ICICI Prudential AMC is one of India's premier asset management companies, offering mutual fund schemes explicitly tailored for different investors. Their operations are supported by their parent company's and sponsors' financial expertise and experience, helping bridge savings to investments to create long-term wealth for its customers. Products include tax-saving funds as well as growth plans.
Investing in ICICI fund schemes can be done via various channels, such as online. Investors can invest directly with the company through its website or e-brokerages; alternatively, investing through distributors could add extra charges, which increase costs over time, so, if possible, select a platform that allows direct investments instead.
Direct investing has several advantages. First of all, it makes keeping track of your investments simpler; additionally, brokerage fees and commissions may be eliminated; you can easily manage portfolio changes; tax savings can also be realized as you can invest directly in ELSS funds through this route;
ICICI Prudential Asset Management Company is a joint venture between India's premier financial services institution, ICICI Bank, and Prudential Plc of London – one of the UK's biggest financial service firms. Over time it has established an excellent standing within India's mutual fund industry and now covers vast geographical regions.
Therefore, the ICICI Prudential AMC is an ideal option for investors in India. Their range of funds spans every sector of the economy to satisfy diverse investor requirements; including fixed-income funds, equity funds and hybrid products as well as debt and cash management vehicles.
ICICI Prudential AMC is known for its innovative offerings, such as its Nifty Quality 30 Fund, which employs quality as an investment factor. The fund targets stocks with solid fundamentals and liquidity to increase risk-adjusted returns; it can be utilized by high-net-worth individuals, family offices, and institutional investors.
Mr. Vaibhab Dusad
Vaibhav Dusad is an experienced investment manager with a long track record of steady returns. His focus on risk management and long-term thinking sets him apart from his peers, while his keen sense of market trends allows him to adapt his portfolios according to shifting market conditions. Furthermore, he keeps abreast of industry developments by conducting ongoing research, attending trade shows, and working closely with subject-matter experts.
ICICI Prudential AMC offers a selection of mutual funds and fixed-income funds, as well as equity-linked schemes offering growth potential in both value and growth sectors. Furthermore, their equity investments consist of stocks from companies with solid cash flows and earnings prospects; exchange-traded funds (ETFs) provide passive investing by tracking key stock indices.
Mutual funds are a type of investment vehicle that enable investors to pool their money and use it to purchase shares of companies on the stock market. Mutual funds offer multiple advantages over individual investments, including diversifying an investor's portfolio and offering higher long-term returns.
Before investing in mutual funds, it's important to have an in-depth knowledge of their risks and benefits as well as the fees involved. Furthermore, knowing your investment goals is also key in selecting an ideal mutual fund to meet them.
ICICI direct mutual fund platform offers over 36 funds from 20 different fund houses for you to invest in, either via SIP or lump sum mode. Their fee structure is transparent and accessible for investors to understand, making it an attractive choice.
KYC checks are mandatory for investors looking to invest in mutual funds through ICICIdirect, as required by SEBI (the capital markets regulator) to prevent fraudulent activities and fraudster activity in the capital markets. Once completed, once your KYC check has been passed, you can start investing via ICICIdirect by providing details like your Aadhaar-linked mobile phone number as well as other information to verify your identity.
Mr. Anish Tawakley
ICICI Prudential AMC, founded in 2008 and with over 4 million investors, has experienced exponential growth since then. Their assets have become significantly larger over time as their operations focus on risk-adjusted returns while upholding investor trust; in addition, it offers numerous schemes tailored to different investment goals as well as having an experienced research team focused on providing customers with value.
Mutual fund investing can be an excellent way to diversify your investments, but you should understand its risks and benefits before diving in. Consult a financial advisor if necessary in order to comprehend all of its intricacies, along with any fees or charges levied by brokers as well as ensure you do not pay more than required by SEBI regulations.
Anish Tawakley serves as Deputy CIO Equity & Head of Research at ICICI Prudential AMC, managing three funds including Bluechip Fund, Business Cycle Fund, and Manufacturing Fund, as well as leading a team of investment analysts to assist the fund management department with reliable research and analysis.
Roshan Chutkey has over twelve years of experience managing funds at ICICI Prudential AMC and holds degrees from IIT Madras and IIM Lucknow. Currently he oversees both the Banking and Financial Services Fund and co-manages the India Opportunities Fund, having won multiple awards for his efforts while regularly sharing his macro and market views through media outlets.
Rohan Maru, Fund Manager with ICICI Prudential AMC's Fixed Income Team. His areas of expertise are rates trading, credit analysis and product development. Rohan holds both an MBA from Mumbai University and PGDBA from MET Mumbai; currently manages both the ICICI Prudential Corporate Bond Fund and Liquid ETF funds under his care.
ICICIdirect is a full service broker that offers a selection of mutual fund schemes from 36 Indian fund houses, and allows investors to invest either via SIP or lump sum mode. Furthermore, this platform features an electronic KYC process as mandated by SEBI for all mutual fund transactions.
Mr. Ihab Dalwai
ICICI Prudential Asset Management Company has been operating for more than two decades and is one of the premier Asset Management Companies (AMCs) in India. They manage a pool of funds invested in securities to generate returns, offering equity funds, debt funds and balanced funds as mutual fund products, retirement annuities and annuity products as well as life insurance policies.
For opening an account with ICICI Prudential, first, complete an electronic Know Your Customer (eKYC) process online. Once approved, investors may begin investing in one or more ICICI Prudential mutual fund schemes through its ICICI Direct platform which offers easy and convenient ways of financing with low commissions and fees.
ICICIdirect allows you to invest in more than just stocks; you can use their platform to invest in mutual funds and real estate assets as well. They offer both lump sum investments as well as structured investment plans (SIP). SIP is a great way to diversify your portfolio by making regular deposits; remember that your linked bank account must have enough available balance, or else the SIP will be rejected!
ICICI recently announced changes to its Systematic Investment Plans. Starting June 1st 2022, minimum monthly installment amounts for its Bluechip Fund, Multi-Asset Fund, and Ultra Short Term Fund will decrease to Rs 500. This change will take effect immediately.
Anup Bagchi, managing director of ICICI Prudential AMC, says his company aims to enhance customer centricity. According to Anup, they can offer more protection and annuity products than their competitors and see increased demand for ULIPs.
Manish Banthia, a chartered accountant by profession, worked for multiple financial organizations before joining ICICI Prudential AMC as an investment professional. He holds a Masters in Business Administration from IIT Roorkee and CFA Institute USA as well as extensive experience in debt capital markets from his work with Kotak Mahindra Bank and SBI Capital Markets Project Advisory and Structured Finance services respectively.