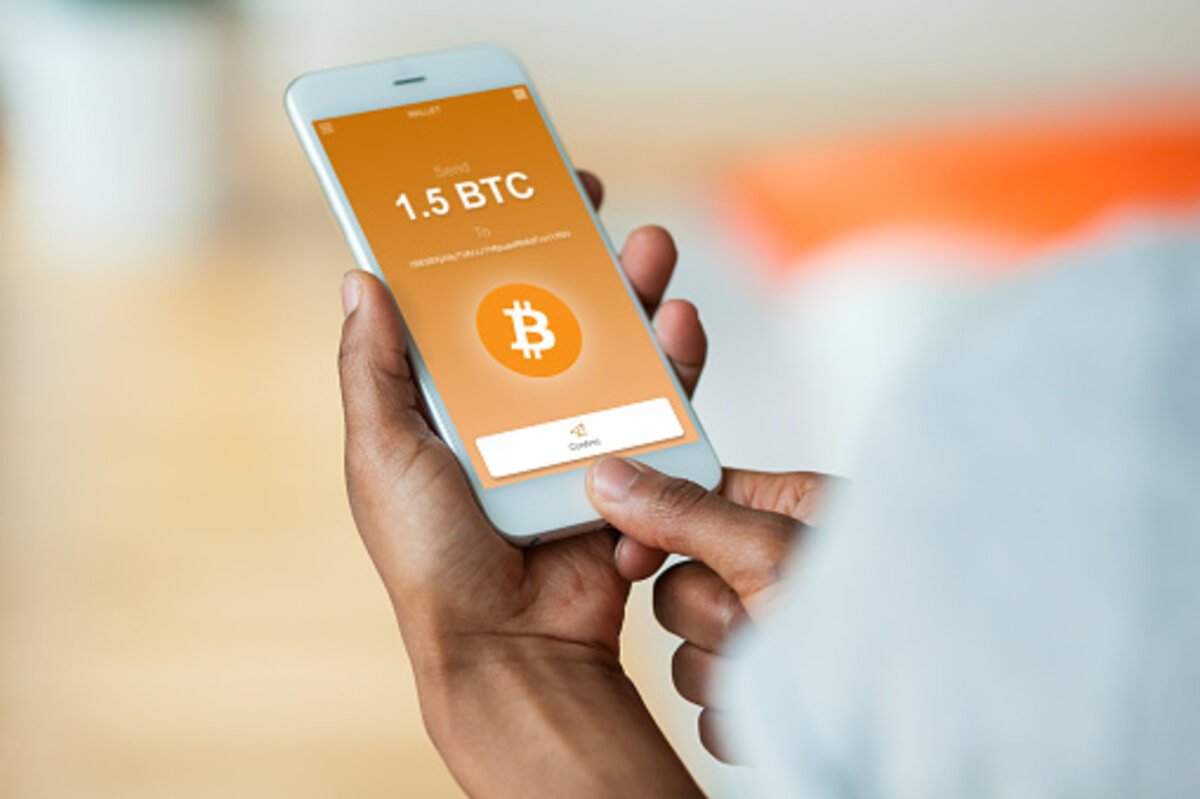 The cryptocurrency industry has grown exponentially in the past few years, with bitcoin being one of the most popular choices for investors. With its increased popularity and rising prices, it is no wonder that more and more people are looking to buy bitcoin. But with so many options available, it can be difficult to decide which one is the best choice. In this blog post, we will explore the best places to buy bitcoin, so you can make an informed decision when deciding where to purchase your bitcoin.
eToro
eToro is an online trading and investing platform that has become one of the most popular choices for buying Bitcoin. It is a regulated platform, with offices in both the US and the UK, and it offers traders the ability to buy and sell Bitcoin, as well as other cryptocurrencies, stocks, ETFs, indices, commodities, and more. The platform supports copy trading, which allows users to copy the trades of other investors on the platform, making it easier to get involved in Bitcoin trading even if you don't have much experience.
When it comes to buying Bitcoin, eToro has a variety of payment methods available including bank transfer, you can also buy btc with card and PayPal. The fees are relatively low compared to other exchanges, and there is no minimum amount to get started. Additionally, eToro offers its users access to comprehensive research tools and educational materials to help them make informed decisions about their investments.
Overall, eToro is a great choice for beginners who want to get into Bitcoin trading or those who prefer a more hands-off approach. It's also a good choice for experienced traders looking for a simple platform that provides easy access to a wide range of assets.
Bitstamp
Bitstamp is a cryptocurrency exchange that offers a secure and reliable platform for buying and selling Bitcoin. The exchange is based in Luxembourg and has been around since 2011, making it one of the oldest exchanges in the crypto world. It is highly regarded by many as one of the most reliable exchanges due to its low fees and good customer support.
The process for buying Bitcoin on Bitstamp is relatively straightforward. First, you need to register an account on the website and complete the verification process. Once your account is verified, you can deposit funds using a range of payment methods including debit/credit cards, wire transfers, and other services like Neteller or Skrill. When the funds are available in your account, you can then buy Bitcoin using the funds you've deposited.
Bitstamp also offers advanced trading features that allow experienced traders to take advantage of more complex strategies such as margin trading and short selling.
The platform also has good security features in place, such as two-factor authentication and cold storage for user funds. They also have a dedicated customer support team that can be contacted via email or live chat.
Overall, Bitstamp is an excellent choice for those looking for a reliable and secure platform to buy Bitcoin from. It is well-regulated, has low fees, and good customer support, and provides advanced trading features for experienced traders.
Gemini
Gemini is a cryptocurrency exchange and custodian founded by the Winklevoss twins in 2015. It's one of the few regulated exchanges in the US, with licenses from the New York State Department of Financial Services. The platform is designed for both retail and institutional investors.
Gemini offers low fees, strong security features, and great customer service. It also has a mobile app that makes it easy to manage your accounts on the go.
When it comes to buying Bitcoin on Gemini, you can use a variety of payment methods, including bank transfers, purchase bitcoin with credit card, debit cards, and wire transfers. You can also use Gemini's ACH transfer system to deposit funds into your account.
The exchange charges a fee for each transaction, which varies depending on the amount of Bitcoin you are buying or selling. Fees start at 0.5% and go up to 1.5%.
Gemini also allows users to set up recurring buys and sells, allowing them to accumulate Bitcoin over time. This feature is especially useful for those looking to make long-term investments in cryptocurrency.
Overall, Gemini is a great choice for those looking to buy Bitcoin in the US. With its range of payment options, low fees, and strong security features, it's one of the best exchanges for buying and selling Bitcoin in the US.
Robinhood
Robinhood is a popular online brokerage that has recently begun offering cryptocurrency trading services. It is available to traders in the United States, with plans to expand to more countries soon. The main advantage of using Robinhood is its zero-fee trading system. That means you can buy and sell Bitcoin without paying any commission fees.
Furthermore, Robinhood offers a mobile app for both iOS and Android devices, so you can monitor your portfolio and trade Bitcoin from anywhere in the world. The user interface is well-designed and easy to use, even for novice traders. You also get access to basic research tools and data to help you make informed trading decisions.
Security is also a top priority at Robinhood. All digital assets are stored in cold storage with multi-factor authentication, while user funds are FDIC-insured up to $500,000. On top of that, two-factor authentication (2FA) is available to protect your account from unauthorized access.
Finally, Robinhood supports both ACH and wire transfers for deposits and withdrawals. However, keep in mind that the minimum deposit amount is $2,000, which might be too high for some users. Other than that, Robinhood is one of the best places to buy Bitcoin if you're looking for a no-fee trading platform.
Read Also: BP Share Price – What You Need To Know