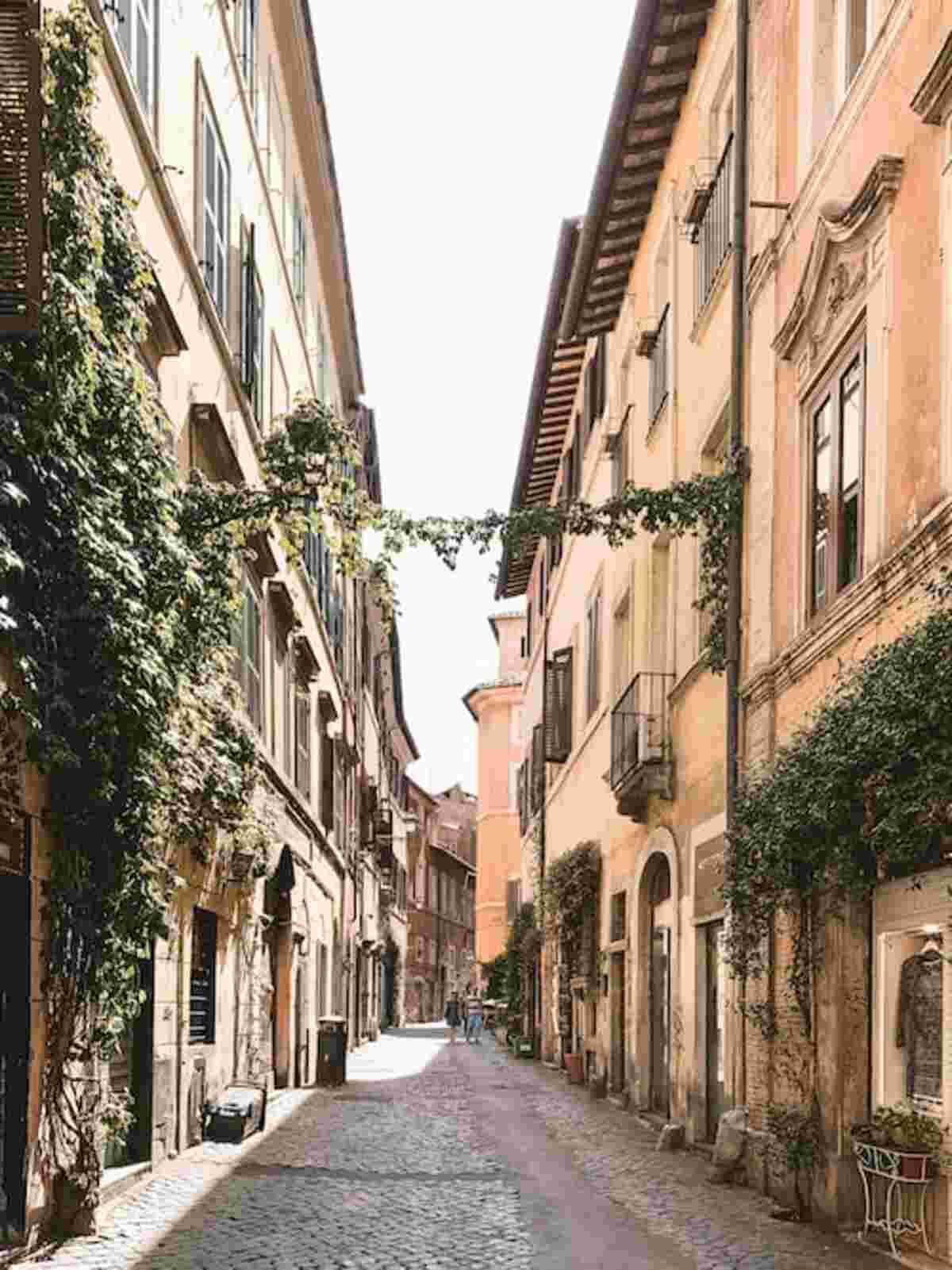 The Best Things to Do in Rome
Everyone comes to Rome for its world-renowned Colosseum and Roman Forum, but this city offers much more. There are exceptional churches like Saint Peter's Basilica to the picturesque streets of Trastevere that all offer something interesting for visitors to experience.To learn more, check out https://qfamilyadventures.com/the-ultimate-guide-to-romes-top-tourist-attractions/
Ascending Saint Peter's Dome via its stairs will offer panoramic views of Vatican City and its surroundings.
1. Visit St. Peter's Basilica
St Peter's Basilica, one of Rome's most revered religious structures, must be seen to be believed. Take a guided tour to admire Michelangelo's Pieta and Bernini's Baldachin, plus explore its crypts which house tombs for all 148 popes!
Visits to the Vatican Museums are another highlight of traveling through Rome. Tours can provide skip-the-line tickets and access to Sistine Chapel.
The Spanish Steps are a must-see in Rome, but for an optimal experience, it is best to visit at night when there are fewer crowds. Visitors who were satisfied with their visit praised it as an idyllic spot to relax and take photographs; those less impressed stated it was just another set of steps with aggressive local vendors detracting from the experience.
2. Walk the Spanish Steps
The Spanish Steps attract large crowds on Rome tours. To avoid crowds and lower hotel costs, many past visitors recommend coming between 6 pm – 8 pm when many are either planning their evening activities or heading back.
Steps connect Piazza di Spagna at the base and Piazza Trinita dei Monti at its summit, passing by cafes and monuments along their route.
At the base of the steps lies a tribute to English poets Keats and Shelly. Paying your respects here is an ideal way to honor their lives after both succumbed to tuberculosis in Rome, while it also provides a great spot to relax with travel companions while gazing upon life go by – plus entry is entirely free!
3. Visit the Vatican Museums
Visit the Vatican Museums is an absolute must on any trip to Rome, featuring an unparalleled collection of Roman and Greek masterpieces; their Sistine Chapel (Cappella Sistina) is especially impressive.
The Papal apartments are also worth taking a closer look at. The Carriage Pavilion displays decorated carriages, saddles, and cars used by Popes from past Popes; a model of Vatican City's first locomotive engine is also on display; finally, in the Gallery of Tapestries, Flemish tapestries from the 16th century date back to Belgium.
St Peter's Basilica is one of Rome's most breathtaking sights, so be prepared for it to take your breath away. Don't miss Ponte Sant'Angelo Bridge, which connects it to Hadrian's Mausoleum (designed by Bernini in the 17th century). Both attractions can be visited using one ticket granting entry into Colosseum.
4. Get Lost in Trastevere
Wandering around Rome can be one of the most delightful activities. Discovering hidden alleyways lined with homes topped by ivy or cozy trattorias offering carbonara or mozzarella salad can be rewarding!
Santa Maria in Trastevere offers an ideal escape from Rome's religious bustle; with its stunning gilded ceiling and vibrant mosaics, its beauty reminds visitors of Medieval Rome.
Villa Borghese is another must-see attraction in Rome, an iconic park renowned for its museums (such as Galleria Borghese), temple ruins, and a small lake. You'll also find spectacular Bernini sculptures and paintings by Caravaggio here – so it is best to arrive early to avoid crowds! Additionally, its garden makes for a lovely stroll or picnic under the sunshine – you can even rent out row boats!
5. Shop on Via Condotti
Italy is known for its fashion and design, and one of the best places to discover it is on Via Condotti in Rome – often visited simply for its fashionable shops like Cartier, Louis Vuitton, and Armani.
Please visit the luxurious Galleria Alberto Sordi with its chic fashion boutiques catering to every taste, style, and budget. Bernini designed his Four River Fountain as the focal point of this unique piazza, making it an excellent place for people to watch in the evening and admire its lit fountains. If you have extra time, take a walking tour that explores more about this iconic monument; these tours are very informative! Assuming one is highly recommended. To reserve one, book early.
6. Visit the Basilica of Santa Maria del Popolo
The Basilica of Santa Maria del Popolo is an art treasure chest. From medieval origins through Renaissance and then Baroque renovations, its multilayered history creates an astonishing architectural composition layered by centuries. Additionally, this church boasts stunning artwork by artists such as Raphael, Caravaggio, and Bernini that makes for a remarkable aesthetic experience.
Visits to the Vatican Museums are a must on any Rome itinerary, so book tickets (or a guided tour) early to avoid long lines and queues.
Visit Rome's iconic Pantheon to get a feel of how ancient this city is and to witness one of its unique relics – the Capuchin Brother's skeletons! According to legend, if you place your hand inside its mouth and tell an untruthful lie, its statue will bite off all five fingers simultaneously! Locals seem to know this trick quite nicely!
7. Take a St. Peter's Tour
Rome would be incomplete without experiencing its iconic landmarks, particularly its signature attractions such as the Colosseum or Trevi Fountain, even though you will undoubtedly encounter long lines at both. You would not be prudent to visit without experiencing these iconic sights!
St. Peter's Basilica is another must-see, being an immense structure of epic proportions and housing various architectural styles from early Christian to Baroque and beyond, including massive fifth-century mosaics and Michelangelo's Pieta.
Time your visit efficiently by booking a combination Sistine Chapel and Vatican Museum tour that offers skip-the-line tickets. This lets you see more Renaissance art, such as Raphael's Rooms and Momo Staircase, more quickly. At the same time, Borghese Gallery displays work by Bernini, Caravaggio, and more while boasting a beautiful park you'll explore.
8. Visit the Piazza del Popolo
Piazza del Popolo (People's Square) is one of Rome's oldest squares and features an eye-catching Baroque fountain in its center, one of Europe's most beloved water features! Don't miss it when visiting this cornerstone of Roman history!
The square also houses the Basilica of Santa Maria del Popolo, which features stunning artwork. Rumor has it that this church was constructed atop Emperor Nero's tomb and that ghostly spirits still haunt it.
Be sure to see the Flaminian Gate and Seti I's ancient Egyptian obelisk brought from Heliopolis by Augustus in 10 BC and installed here by way of Augustus in Rome. Furthermore, visit the Pantheon, which used to be an ancient Roman Temple but is now an impressive church! And be sure to book an appointment to visit Borghese Gallery, home of a unique collection of masterpieces that only takes a few hours to explore!
9. Visit the Pantheon
The Pantheon is one of Rome's iconic buildings and a must-see. Although its purpose in Roman times remains obscure, its church stands out due to its unique combination of enigmatic funerary monuments (Raphael among them), massive concrete dome, and functioning worship space today.
Please take a tour that allows you to discover both its history and lesser-known facts, including its crypts, where skulls and bones of Capuchin monks are used as works of art. Gaze up at the oculus as you wander inside this stunning structure – its opening to heaven offers spectacular views as you stroll around. Finally, don't miss visiting Italy's first King Vittorio Emanuele II and Queen Margherita of Savoy are also laid to rest here. Following the 10:30 am mass each Sunday, you can witness members of fire brigades dropping rose petals through its opening; be sure to arrive early as this event can become very popular!
10. Visit the Trevi Fountain
One of the top things to do in Rome is visit the Trevi Fountain (Fontana di Trevi), an exquisite baroque fountain depicting the sea god Neptune astride his chariot. According to legend, visitors should throw coins into this fountain to guarantee they return one day! Throwing one cash will bring good luck.
As such, it can become very crowded during peak times like mid-August. To enjoy your visit most effectively, it is best to go early morning or late at night when fewer people will be present.
Are you ready to explore Trastevere, experience Jewish Ghetto cuisine, or discover lesser-known museums of Rome? If that sounds appealing, check out our travel guide to Rome and begin planning your adventure today!
Read Also: Embark On The Adventure Of A Lifetime: Conquer The Manaslu Circuit Trek Today!