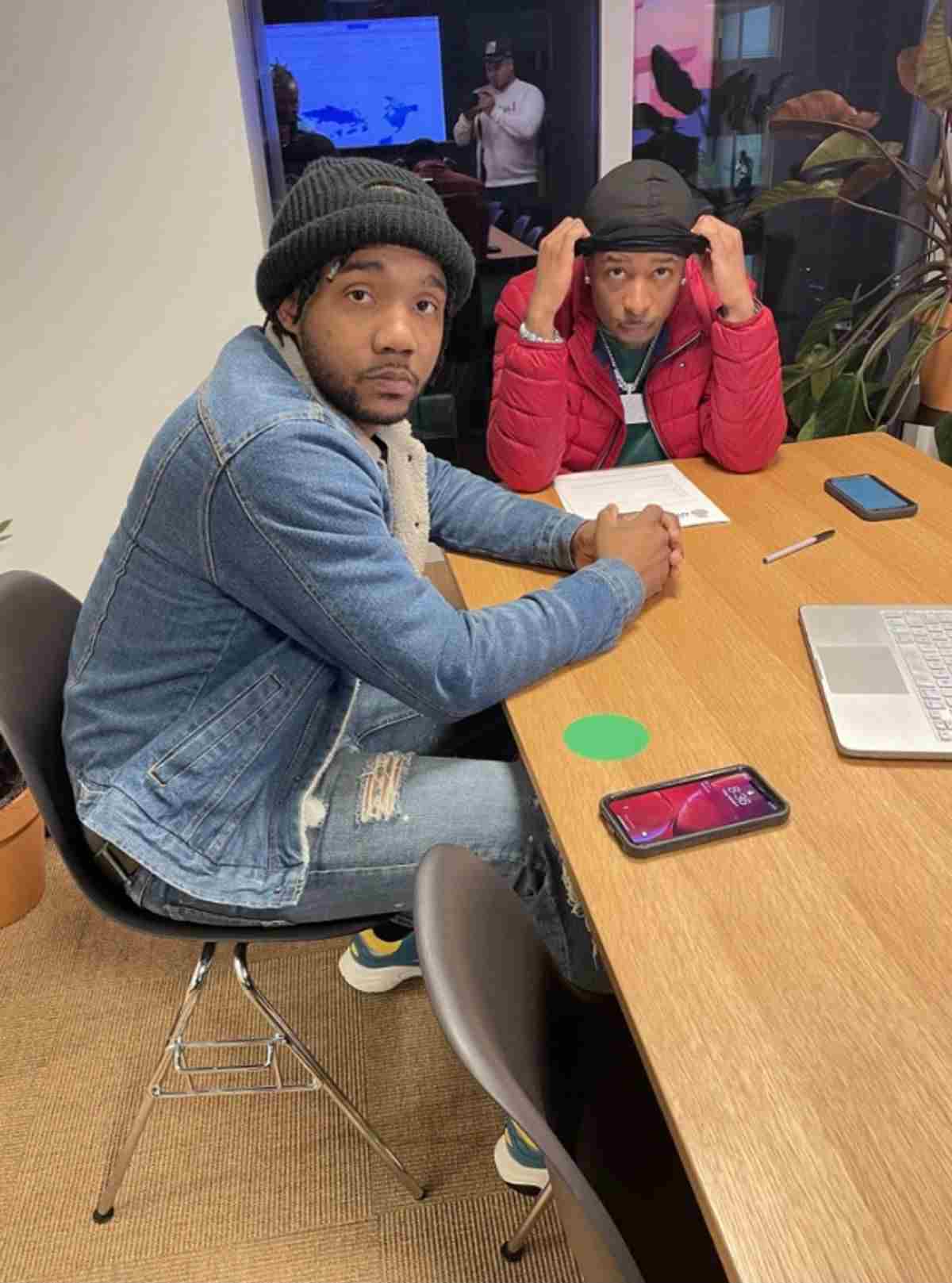 Stevotherapper Is Now Under The Sony Orchard Umbrella
All about Stevotherapper:
In the poverty-stricken town of Irvington, New Jersey, the population rests at around
55,000 residents. It is here that you can find Steeve Daniel, most likely in a studio
somewhere working on new music. Daniel, who performs under the moniker
Stevotherapper, has become a well-known name throughout New Jersey, and even in
neighboring East coast states. Now with a few one-off tracks under his belt,
Stevotherapper is well into production on his debut solo album.
"I didn't start making music because I got inspired by someone else," Daniel states.
Growing up, Daniel's father introduced him to artists like 50 Cent, Nelly, and Rihanna,
and he instantly developed a deep appreciation for what he was hearing. At age 16,
Daniel began taking music seriously and started to make his own tracks as
Stevottherapper. "I try to keep my songs light, catchy, and fun. I have not really gotten to
the stage of making political type music where I talk about strong topics," shares Daniel.
Not only is he making music as a solo artist, but Stevotherapper is also a member of the
Jersey collective Insight Flexin' ENT.
Stevotherapper is an on the rise artist. This artist saw past the norm, he made a
difference and steered from the rest of the crowd. He was published in many articles
and news sources, he has performed in crowds that have held more than one thousand
people in attendance. He came from Irvington, NJ where not a lot of the youth made it
out.
Recently Stevotherapper has signed with Sony, The Orchard for 3 years and is
working with Jarvis Welch aka Paid Jake. He is an A&R who works for the Sony
marketing team. The emerging rap artist works to improve the situation of his family
and live a better lifestyle. Stevottherapper is already starting to maneuver as any
businessman should. As the founder of his independent label/team of Insight
Entertainment, Stevotherapper plans to have a few artists under his belt as the years go
on to help talented upcoming artists.