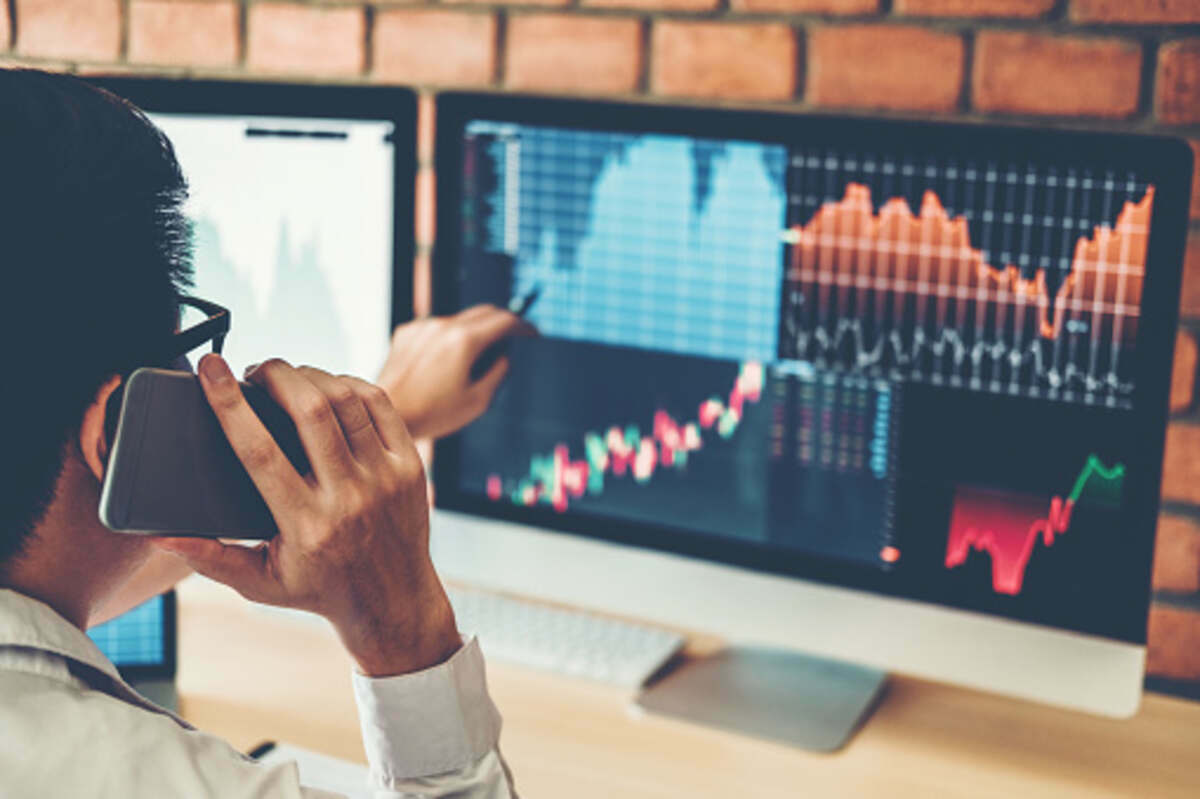 Choosing a Forex broker is a big decision. There are many factors to consider, including Account types, trading platforms, and fees. So, how do you know which one is right for you? This article will help you find out.
Account types
Whether you're a beginner or an advanced trader, Saxo Bank offers a range of live forex account types to suit your trading needs. The accounts come with different features and pricing structures, based on your level of activity and your financial situation.
In addition to trading, Saxo Bank offers corporate account options and an ISA account for individual clients. The ISA account allows you to take advantage of tax-free allowances. This account can be opened by individuals or by corporate clients and offers access to over 11,000 qualified assets.
Saxo Bank is regulated by several authorities, including the Financial Conduct Authority (FCA), the Monetary Authority of Singapore, and the Market in Financial Instruments Directive (MiFID) authority. This means more security for your funds. The bank is also a trusted online broker.
Trading platforms
Founded in Denmark in 1992, Saxo Bank is an international investment banking and brokerage firm specializing in online trading. It offers trades across multiple asset classes, including futures, stocks, bonds, and forex. The company's core business is delivering 'Banking-as-a-Service' to wholesale clients.
Saxo Bank offers several online trading platforms, including the SaxoTraderGo. This is a web-based platform that is available in a variety of languages. It offers a wide selection of buy and sell orders, as well as technical indicators. It also provides direct access to Saxo dealers.
Saxo Bank's web-based trading platform is easy to use. It also offers a library of educational materials, which are available in multiple languages. Saxo Bank's forex broker library includes training videos, professional analyses, and other materials for all levels of traders.
Demo account
Investing can be risky. However, with a Forex demo account, traders can test out the market before putting their own money on the line. They can also learn different order types, trading indicators, and how the platform works. This allows a seamless transition to a live account.
When you open a demo account with Saxo Bank, you can trade risk-free for 20 days. The account comes with a virtual balance of $100,000, which you can trade with. You can also use the account to familiarize yourself with the Saxo Bank trading platform.
Unlike most other brokers, SaxoBank doesn't charge any fees for opening a demo account. It does, however, require that you provide your contact information, a valid email address, and a phone number. If you're a UK resident, you'll need to provide your PS500. You can also choose a two-step login system for easy access to your account.
Fee schedules
Founded in 1992 in Denmark, Saxo Bank has a vast portfolio of investment products and services. Its products and services include mutual funds, stocks, options, forex, CFDs, and bonds. In addition, Saxo Bank offers investment banking services. Its subsidiaries are licensed by several worldwide financial authorities.
Saxo bank has a variety of services, including a high-quality research team. The firm has a multi-tier classification system, which gives frequent traders incentives.
Saxo Bank is regulated by the Financial Conduct Authority and the Monetary Authority of Singapore. In addition, the firm is licensed by the Danish National Bank, the Bank of the Netherlands, and the Danish Securities Authority. Saxo Bank is authorized by six tier-one and no tier-three regulators.
The fee structure at Saxo Bank varies by country. Typically, forex and ETF fees are low, while stocks and stock options are moderately high. The broker also offers a loyalty program called SaxoRewards. Users can earn rewards for trading and for upgrading their accounts. Traders can also take advantage of API support.
Software security
Despite having a reputation for being a low-risk Forex broker, Saxo Bank has received several negative comments from customers. The company has faced a lengthy investigation by the Danish Financial Supervisory Authority. In November 2010, the FSA issued a statement detailing its findings. The FSA concluded that Saxo Bank did not unfairly treat its clients and that the trading platform was sufficiently transparent.
The FSA found that Saxo Bank's terms were favorable for both traders and investors. Traders are rewarded with extra asset protection through the financial service compensation scheme.
In addition to a competitive trading platform, Saxo Bank provides several educational materials. These include webinars and video courses. Traders are also offered access to an internal team of analysts. SaxoBank also offers market heatmaps, market analysis, chart indicators, and live expert commentary.