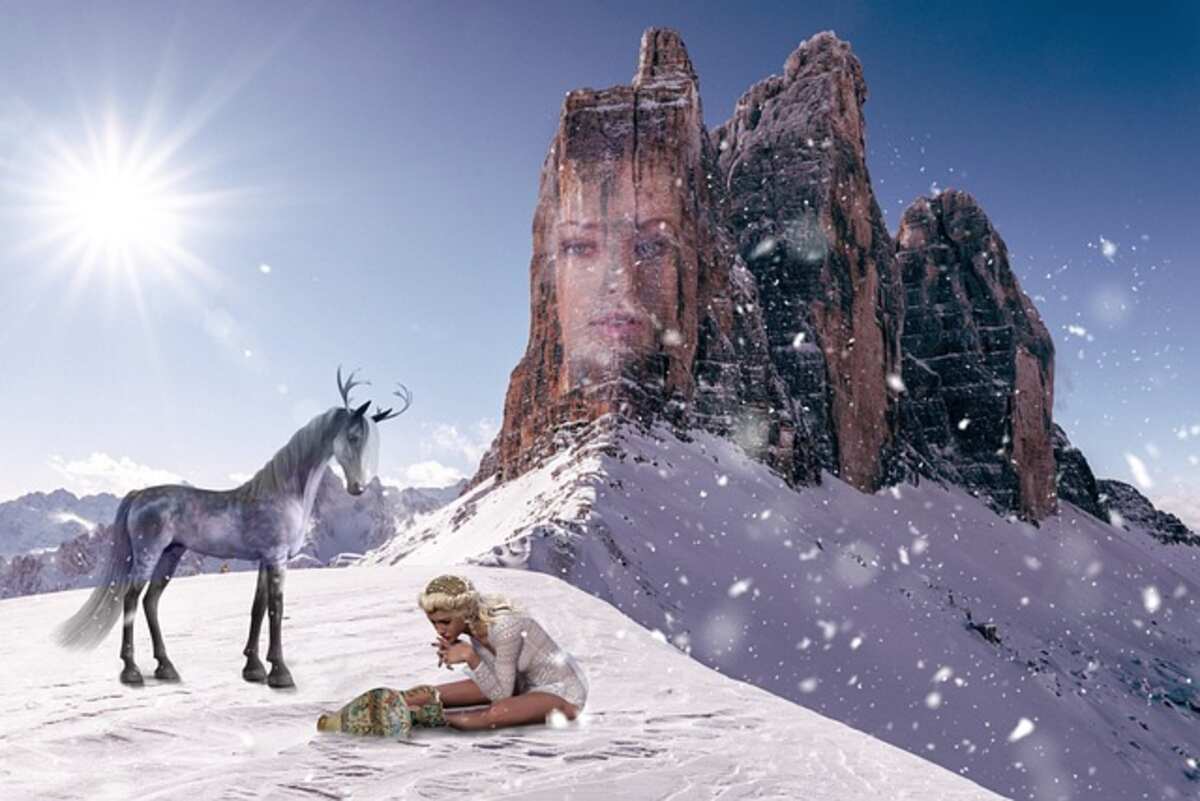 JB's Fantastic Finds Becomes a Destination 'Must See TV' Experience
JB's Fantastic Finds has quickly become an absolute must-watch TV experience for viewers. Basedow's innovative ideas have won him widespread admiration, such as using traditional television to market new media; his pioneering approach has resulted in an explosion of members on Facebook.
Show viewers rave about the riveting experience of bidding on trinkets and treasures that combine myth with fantasy with fun and value, not to mention John Basedow as an irresistibly handsome host.
What is JB's Fantastic Finds?
As its name implies, JB's Fantastic Finds is a show that brings fantasy and fun together with jewelry from around the globe. Aired on Facebook each Tuesday and Saturday evening, many viewers talk enthusiastically about purchasing stunning treasures at the end of each show, with some using these objects as engagement rings or tokens of love and commitment – others discovering an interest in gem lore that they never knew they had before seeing the show.
John Basedow has taken Facebook Media by storm with his brilliant business endeavor, JB's Fantastic Finds. This live auction show allows viewers to bid on jewelry and trinkets from around the globe while being inspired by its handsome host, who creates a destination experience that encourages interaction among members. Members have described JB's Fantastic Finds as their extended family while showing him their thanks and respect.
John Basedow's success stories may appear disparate, yet one thing unites them all: his refusal to allow his initial successes to restrict or limit his future goals. Instead, he continues to think outside of the box and pursue his passions while keeping the audience in mind – his success with JB's Fantastic Finds serves as proof of this philosophy, serving as a lesson and reminder that nothing should impede your pursuit of your ambitions.
John Basedow's Success Story
At a time when infomercials have become synonymous with NASCAR or figure skating, John Basedow's JB's Fantastic Finds stands out with a cult following and unparalleled impact. His success can be attributed to classic counterpositioning; in particular, he doesn't sell high-priced fitness products or overpromise in their promises; rather his show delivers humor, fun, and valuable items with its Facebook group being an oasis of positivity and friendship.
JB's Fantastic Finds is an extraordinary combination of talk show, stand-up comedy, and home shopping, where myth and fantasy collide with tangible treasure. Viewers love every second, evidenced by all the viewers posting comments to its Facebook group page that show their heartfelt thanks for making their day more joyful.
John's success with the program can be traced to his vision and dedication to the community. He's always looking for ways to improve it and bring greater enjoyment for viewers; also, he's constantly looking for new treasures he can showcase and being willing to risk failure in pursuit of those that might pay off big time!
No matter your opinion of JB's Fantastic Finds, it is certainly worth exploring its Facebook group with over 24,000 members – evidence of its positive influence in its community. You can visit their website or subscribe to their mailing list to discover more.
John Basedow may seem to have emerged seemingly out of nowhere, but a deeper look will reveal his past as proof of this sudden success. First seen flexing his arms in Fitness Made Simple infomercials on TV screens nationwide, since then, John Basedow has proven his entrepreneurial abilities by producing numerous new media ventures: creating New Media Stew on YouTube, reporting hundreds of news reports for significant networks, encouraging interweb users with Wake-Up Words videos and speaking at numerous events as a keynote motivational speaker.
JB's Fantastic Finds Facebook Group
Basedow has long been known for his entrepreneurial prowess, but his latest venture may be one of his boldest. JB's Fantastic Finds has quickly taken off across social media and is gathering fans. It is a show that blends fantasy with jewelry and trinkets from around the globe, sometimes even going "treasure hunting in the wild." As a result, it offers audiences something unlike anything they have seen before – an unmissable spectacle unlike anything you've seen before!
The show's success can be seen through its rapidly growing Facebook group, where viewers can watch and interact with it. Members have formed relationships with John and each other, often describing themselves as family. They enjoy discussing pieces won on the show and sharing personal treasures they own, plus learning new facts each episode from John!
No wonder JB's Fantastic Finds has become so popular, as many can relate to its effects on their lives. Many viewers have expressed their thanks and appreciation to Basedow for creating such an unforgettable experience and bringing it into their lives – showing each other nothing but love and support as the community comes together around these treasures or just simply watching for positive vibes, this show should be observed for anyone striving to lead a fulfilling and joyful existence!
JB's Fantastic Finds TV Show
JB's Fantastic Finds is an interactive destination experience that blends myth and fantasy with jewelry from around the globe. Host Jonathan Basedow goes 'treasure hunting in the wild' to bring exclusive pieces directly from around the world to his audience, possessing deep knowledge about the history and science behind each article; viewers find him especially engaging as he always takes time out to answer any queries from his viewers!
JB's Fantastic Finds website features unique items and everyday necessities that are easily navigable and safe payment methods; their return policy is simple if something doesn't go as expected, reach out to their customer service team, and they will gladly arrange a refund or exchange!
John Basedow has earned himself a place on Urban Dictionary for his extensive fitness guru work and media trailblazer duties. Still, it may be a shock that JB's Fantastic Finds has recently found such success. However, his wide variety of goals and commitment to his followers are the cornerstone of this success story. don't allow your first career success to pigeonhole you into what might become limited future ambitions; rather follow your heart and go after what makes sense in life!
Basedow has successfully established JB's Fantastic Finds (JBFF), an inclusive community dedicated to supporting each other and living positively and healthily. He has united like-minded individuals from around the globe into one group who live by its core principles – including "This Is A Positivity Only Zone." Viewers can become members by joining and agreeing to its rules (such as its mantra of "This is A Positivity Only Zone"). At the same time, many consider themselves family and regularly share personal stories on JBFF's Facebook page – leading to positive changes for all involved!