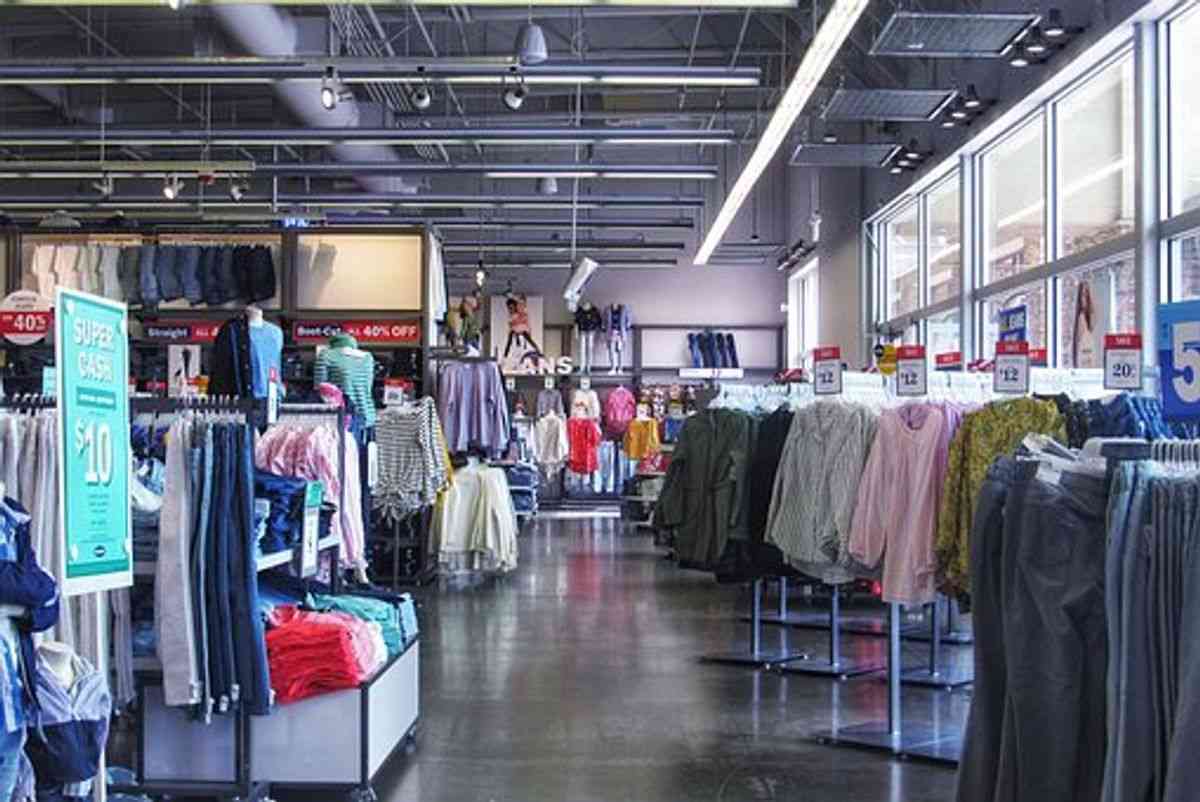 How to Start a Clothing Store: 10 Steps
Starting a clothing business can be a profitable endeavor. People gave disposable income, and a portion of that goes into buying clothes. Many people use clothes to define their fashion and style, and that has led to a boom in the clothing industry. There are certain challenges associated with starting a clothing store as well, such as high competition and market saturation. But despite these, if you know what you're doing, you can go on to build a successful clothing business.
Building a business from the ground up can seem challenging, but this guide will help you get started. Here are ten tips that can help you start a clothing store.
1. Is there a need
If you want to start a clothing store, then the chances are that you already have a general idea regarding what you want to sell. While this can seem great, don't jump the gun just yet. This is as you'll first need to determine whether there is a market for what you want to sell.
Consider doing market research at this stage to better understand what kind of clothing stores gain more traction. Also, look out for the ones that aren't faring so well. What makes successful businesses stand out against their competition? What kind of clothes do they store? What kind of marketing campaigns do they do? Answering these questions can help you to gain more clarity about whether your business idea is likely to succeed or not.
2. The target market
You should already have a decent idea of who your target market is through your market analysis. This is as your target market are the very people you're trying to sell to, that is, whose needs you're trying to address. As a clothing store owner, you'll be spending every day interacting with your target market and trying to engage with them. When you understand them better, you can create targeted marketing campaigns that are designed to generate traction.
Consider creating buyer personas, so you know who exactly your target audience is and how you can cater to them. Consumer research at this stage can also enable you to gain more perspective on your audience. Through your consumer research, aim to look at two areas – your target demographic, as well as your target psychographic. Integrate these into the buyer personas you create.
3. Write a business plan
Drafting a business plan can be essential for any business owner, including a clothing store owner. Through your business plan, clearly write down what your clothing store is all about. What is your company mission and vision, and what are you trying to sell. Do you have any measurable goals that you're trying to reach? Why do you think your clothing store will be successful? Write down your business goals as well, as well as your strategies for achieving those goals.
Your business plan should ideally cover up to the first five years of you starting your business. Remember to leave it flexible as well, as unexpected events can happen from time to time.
4. Design your own clothing line
Now that you know the basics about starting your very own clothing store, it's to start working on your designs. Keep a sketchpad with you at all times, so you can quickly note down any ideas you get. Consider opting for the best materials for your clothes so that the overall quality of your clothes is good. You can also create your own samples, as this can later go on to help you when you're negotiating with the manufacturer.
Also, think about all the technical specifications, such as materials, measurements, and accessories, that you'll need to let the manufacturer know about.
5. Look for a clothing manufacturer
The right clothing manufacturer for your business can make all the difference between running a successful clothing store or having to shut it down. For this reason, be careful when you're looking for a clothing manufacturer. You can either opt for a domestic or an overseas manufacturer.
Hiring a domestic manufacturer might be cheaper, but also consider whether they'll deliver superior quality products, and in time or not.
A good tip is to look for various manufacturers through a Google search, on social media sites, and networking events. Make a list of manufacturers, and vet them until you find the one your trust.
6. Building your brand
To market your clothing store, you'll need a logo, a brand name, product photography, and more. You can hire a professional designer to create your brand logo for you, as well as to help you choose your colour palette.
Your audience should immediately be able to associate your logo and brand name with your clothing store.
7. Choosing price points
The cost of an item should factor in how much it costs to manufacture the item, also known as the cost of goods sold. This essentially comprises of cost of materials, production, as well as labor that went into it. You can also think about the cost of overheads, such as paying rent, shipping costs, employee payroll.
After factoring in the cost of production, as well as business operations and management, set a price that enables you to make a profit. Before doing this, consider how much your target audience might be willing to pay as well.
8. Marketing your clothing store
To get customers through the door to your store, you'll need to market your business. Ideally, you should already be marketing your clothing store before you even launch it. You can use digital marketing, such as with the help of Facebook ads, to spread the word about your business. If you're on a budget, then use social media marketing strategies. Create engaging content, and interact with every customer that reaches out to you.
9. Sales and distribution
Set realistic goals for your business early on, and try to meet them. Instead of saying you'll make a million dollars the first year, aim for a 20% growth in revenue. If you've developed a fashion line, then this strategy applies to you as well. You may want your clothes to be available in different stores, in which case, you'll need distribution partners. Set realistic goals for the number of distribution partners you need for the first year, and incrementally work your way up the following years.
10. Start with a soft launch
Now that you've set your clothing store up and marketed your brand, it's time to finally launch your business. Keep working on your marketing strategy to boost brand awareness and generate leads. At this stage, you may also need to think about expanding your business. You may be looking for investors, or partnerships, to secure funding.
You can consider pitching your clothing line to retailers already selling your products to your audience. You should know how much you're asking for in an investment and how you intend to spend that money.
Conclusion
These ten tips can help you to start your own clothing store. As a clothing store owner, you should also consider public liability insurance. This is as both you and your business are vulnerable to certain risks, such as getting sued. Public liability insurance NSW can help you protect your business, as well as your finances. Learn more about public liability insurance NSW.
Read Also: Investment – The Best Way to Know about it