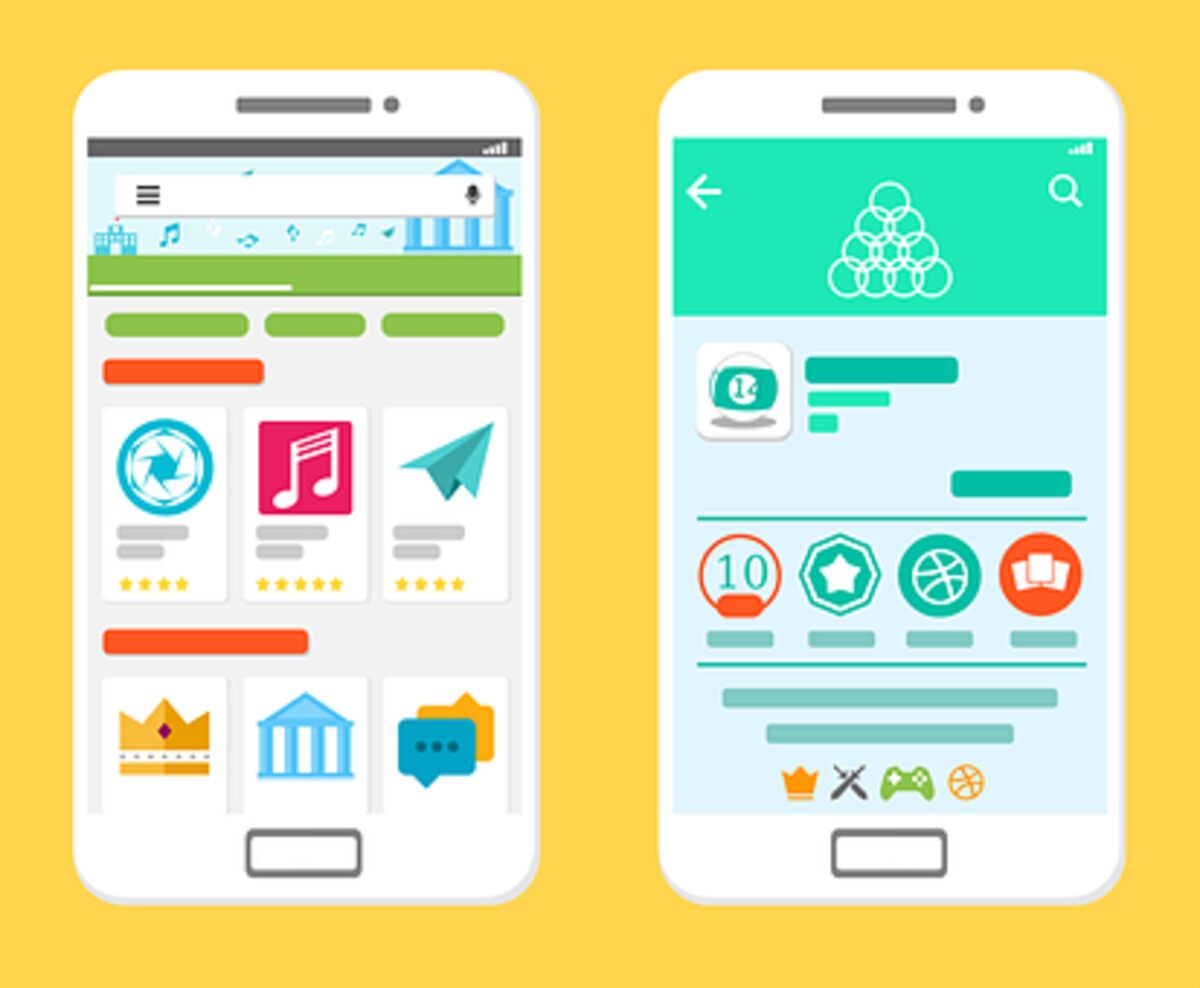 How to Get Your App to the Top of the Google Play Store Search Rankings
If you've ever wondered how to get your app to the top of the search rankings in the Google Play store, you've come to the right place. Here are several tips that will help you improve your order.
Placement of keywords in the app store's most prominent positions
One of the most effective ways to make your app more discoverable is by placing relevant keywords in the right places. These keywords may be in the form of a long description or a short snippet of text.
To get your app onto the first page of Google Play, you need to be strategic in your keyword placement. However, if you're in the business of selling your app, you can't just throw any old keyword into a listing. It would be best if, instead, you considered the context of your target demographic.
A search on the Play Store will show you a plethora of potential words, but there are three main search categories. First, the traditional app store search consists of app titles, IAP Display Names, and App Store Metadata.
Google Play and Apple App Store use different indexing processes for keywords.
The Apple App Store and Google Play store use different keyword indexing processes. Both have sophisticated algorithms, but they don't report the same metrics.
Apple's search algorithm focuses on connecting users with relevant apps. Google Play's algorithm is designed to create a list of apps that will suit specific search terms.
When developing an app, you should start with keyword research. This will help you target relevant keywords that will drive traffic. You can test these keywords to see which ones have the best ranking. Knowing how to distinguish good keywords from those that are just wasting time is essential.
When building an app, you should pay close attention to user reviews. The more positive reviews an app receives, its rankings will be higher. However, you should also be aware of negative reviews. They may impact your app's conversion rate.
A/B test app store fields for improving key metrics
A/B testing is an effective way to improve key metrics of any online store. You can test the effectiveness of your app store icons, product page, or ad copy. If you are not tech-savvy, you can hire an experienced web designer to help you set up the test.
A/B tests can also help you determine which app version gets more downloads. You can make better decisions about your next release by analyzing which variants snag more downloads.
The App Store has a handy tool for creating tests. It can estimate how long it will take to see a boost in your store's performance. However, these tests can only run for as long as 90 days. This makes them vulnerable to sample pollution and other external validity threats.
Identify keywords that have potential.
You can increase your app store traffic and improve your ranking by targeting specific keywords. Keywords can refer to your app, the features of your app, the problems your app can help solve, or competitors. They can also refer to a specific category of users. This makes them easier to find in search results and can help improve your conversion rates.
AppTweak's keyword research tools can give you insight into which keywords are most popular. They can also give you an idea of how competitive your keywords are. It can also help you identify the best keywords for your app.
Before you begin, brainstorm about your app and its needs. The more you know about what you're trying to accomplish, the easier it will be to choose the right keywords.
Update your keywords on time to reflect seasonality
One of the essential elements of your app's apex is its metadata. It's also one of the few ways you can influence how your app's apex behaves in the long run. As such, it's essential to know what to do and when. If you don't, you could waste your time and your users' precious hard-earned cash. Luckily, there are tools of the trade to help. There's no shortage of advice and tips, from ASO and data mapping to keyword mining and metadata analysis. With some research, you'll find your app's metadata much more manageable. To see how, check out App Radar, a mobile app marketing software company that helps companies of all sizes improve their mobile user experience.