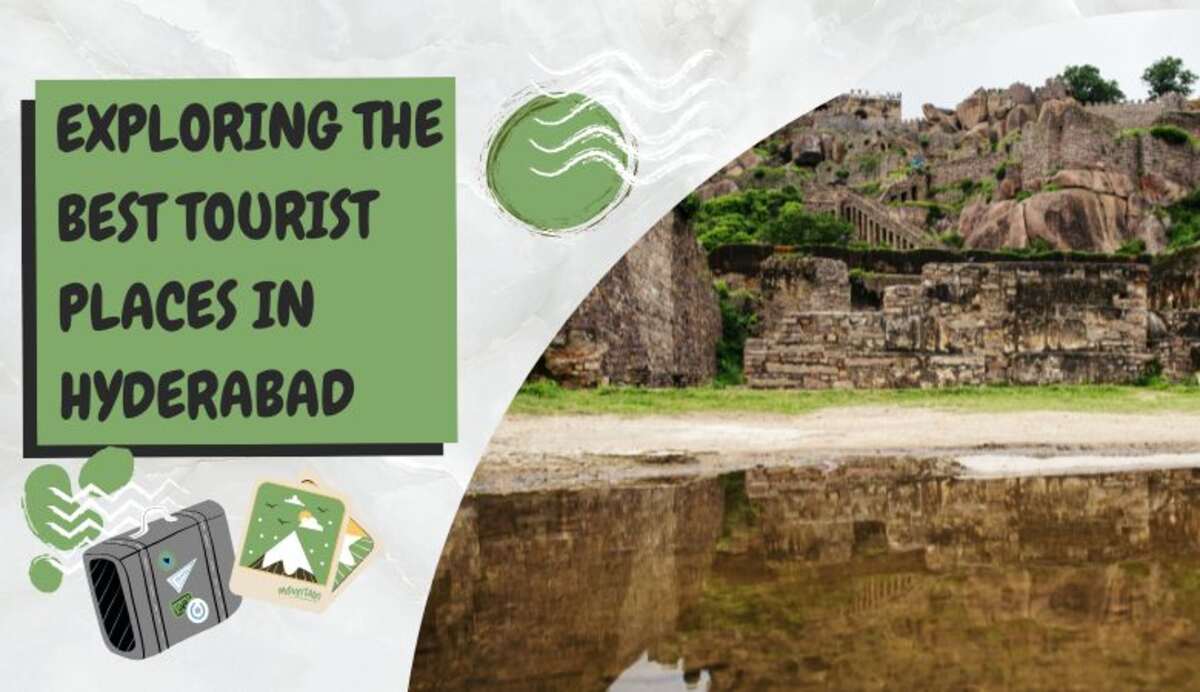 From Charminar to Ramoji Film City: Exploring the Best Tourist Places in Hyderabad
Hyderabad, a bustling city in the southern part of India, boasts a rich cultural and historical heritage that has captured the imagination of travelers for centuries. With many ancient monuments, palaces, museums, and gardens, it's no wonder Hyderabad is a popular tourist destination with something to offer everyone.
In this article will explore some of the famous tourist places in Hyderabad.
Charminar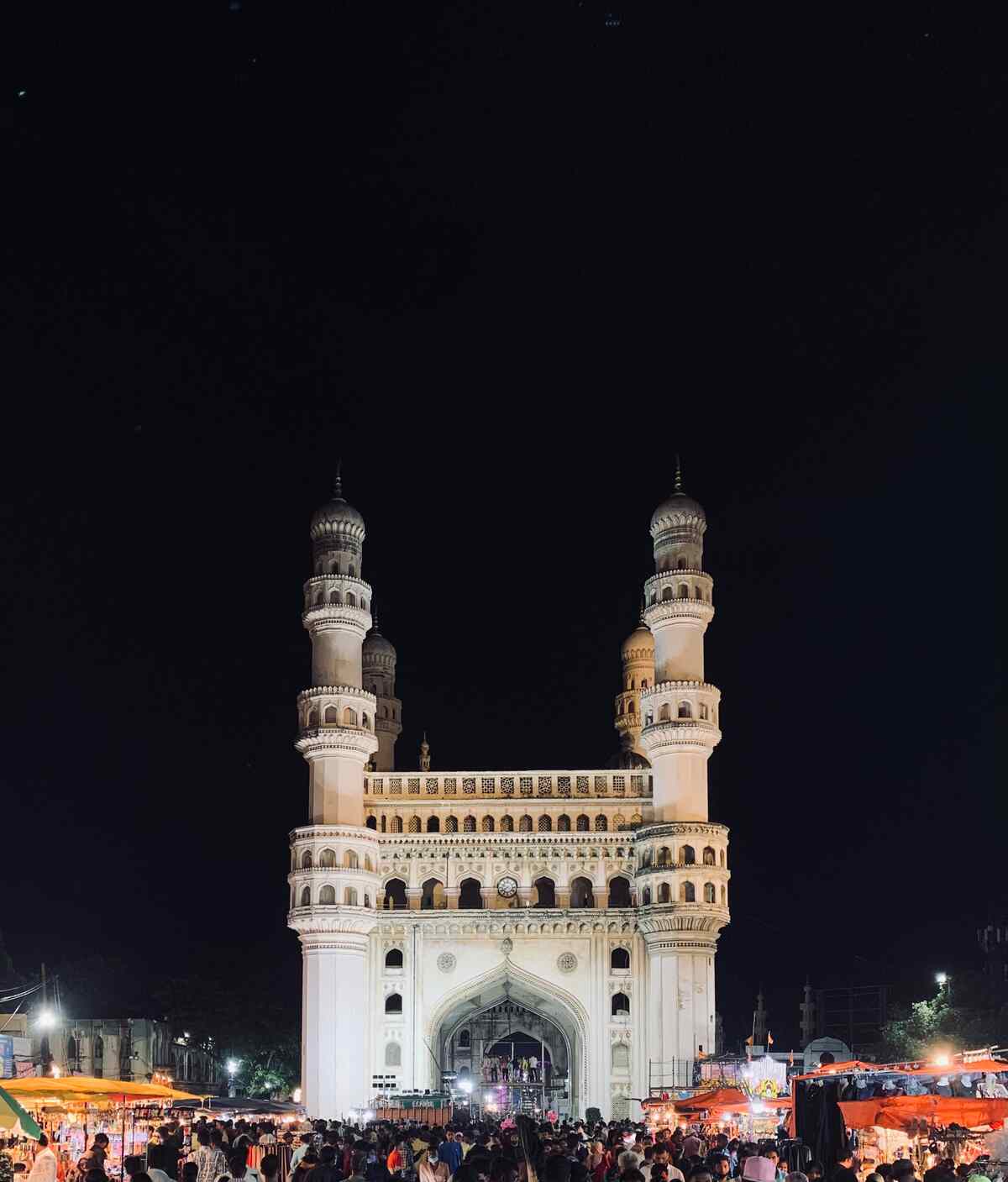 Charminar by Trimurthy, licensed under Pexels.com
Charminar is one of the most popular tourist places to visit in Hyderabad. The stunning monument attracts visitors worldwide, and it's not hard to see why. Constructed in 1591 by Mohammed Quli Qutb Shah, the structure stands tall at an impressive height of 56 meters and is made of granite and lime mortar. The remarkable blend of Indo-Islamic styles is a testament to the rich cultural history of Hyderabad.
According to popular legend, Charminar was built to celebrate the end of a deadly epidemic that plagued the city. With its intricate design, stunning minarets, and historical significance, Charminar remains a must-see destination for anyone visiting Hyderabad. So if you're planning a trip to Hyderabad, add Charminar to your itinerary.
Golconda Fort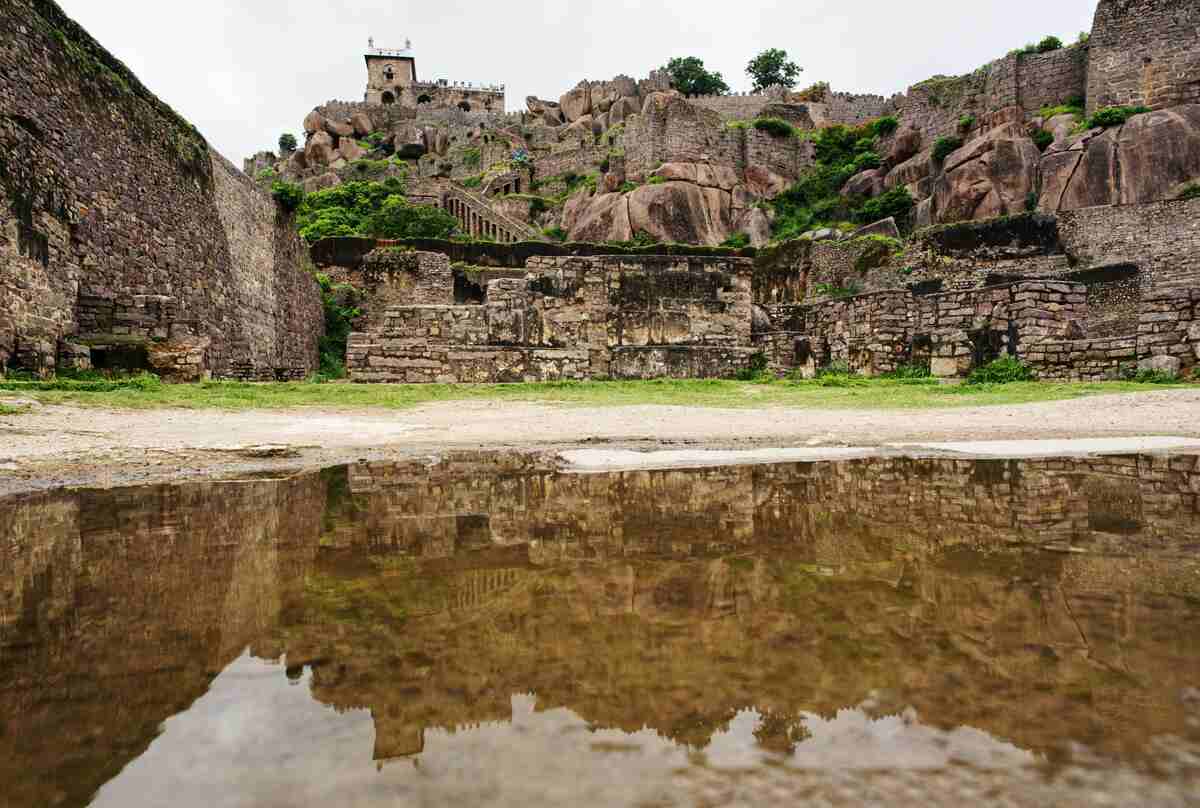 Golconda Fort, by Pankaj Mishra, licensed under Pexels.com
Golconda Fort is another popular tourist attraction in Hyderabad; built in the 16th century, the fort is situated on a granite hilltop and spreads over 11 kilometers. The defense is known for its acoustics, which enable sound to travel long distances, making it possible for people at the top of the fort to hear conversations at the bottom. The defense has a sound and light show in the evenings.
Hussain Sagar Lake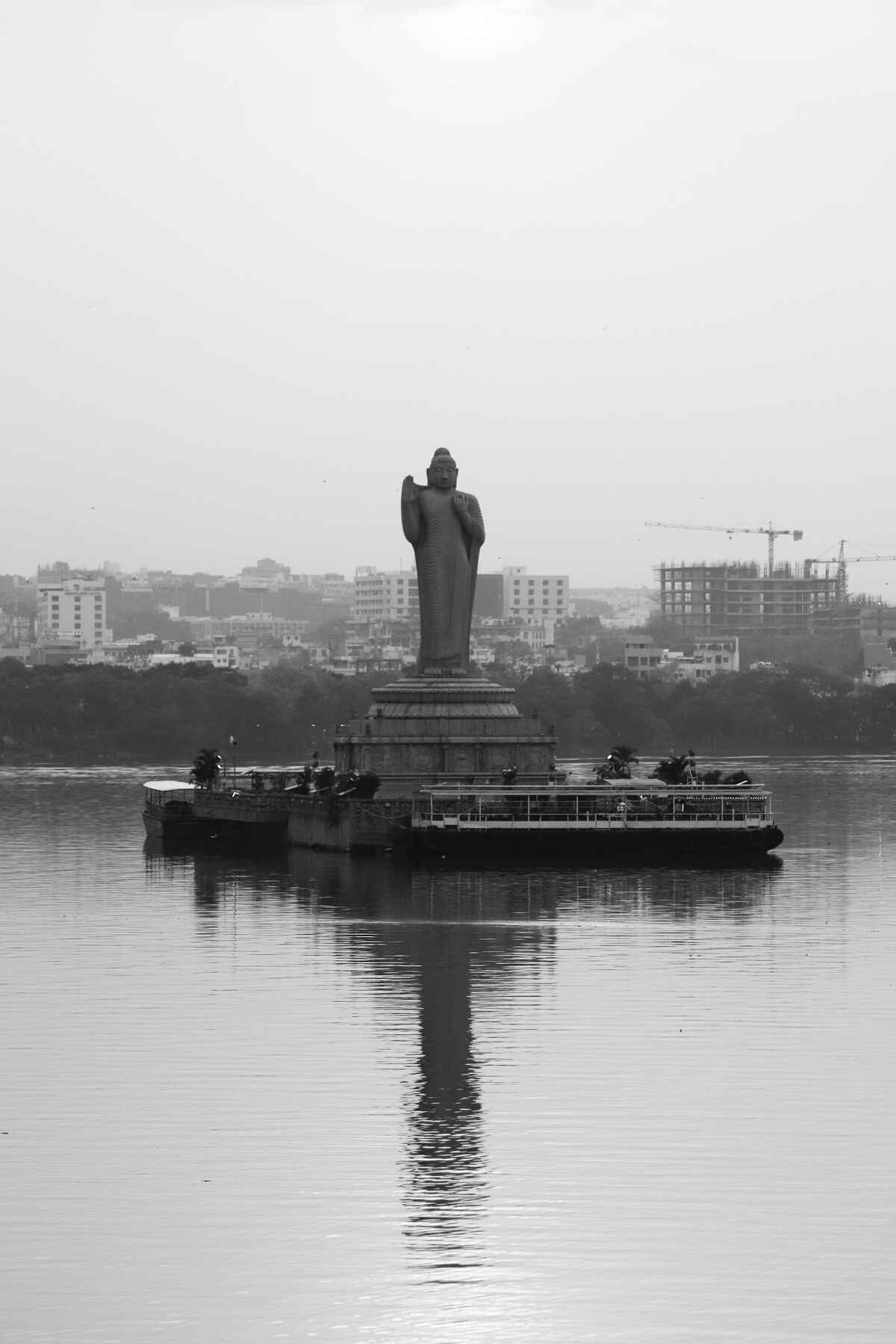 Hussain Sagar by Sharath G., licensed under Pexels.com
Hussain Sagar Lake is an artificial lake built in 1562 by Ibrahim Quli Qutb Shah, the founder of Hyderabad. The lake is spread over 5.7 square kilometers and is surrounded by lush green parks, gardens, and recreational facilities. A major attraction at Hussain Sagar Lake is the 18-meter-tall statue of Lord Buddha, the world's most giant monolithic statue. Visitors can take boat rides and enjoy the panoramic views of the city.
Salar Jung Museum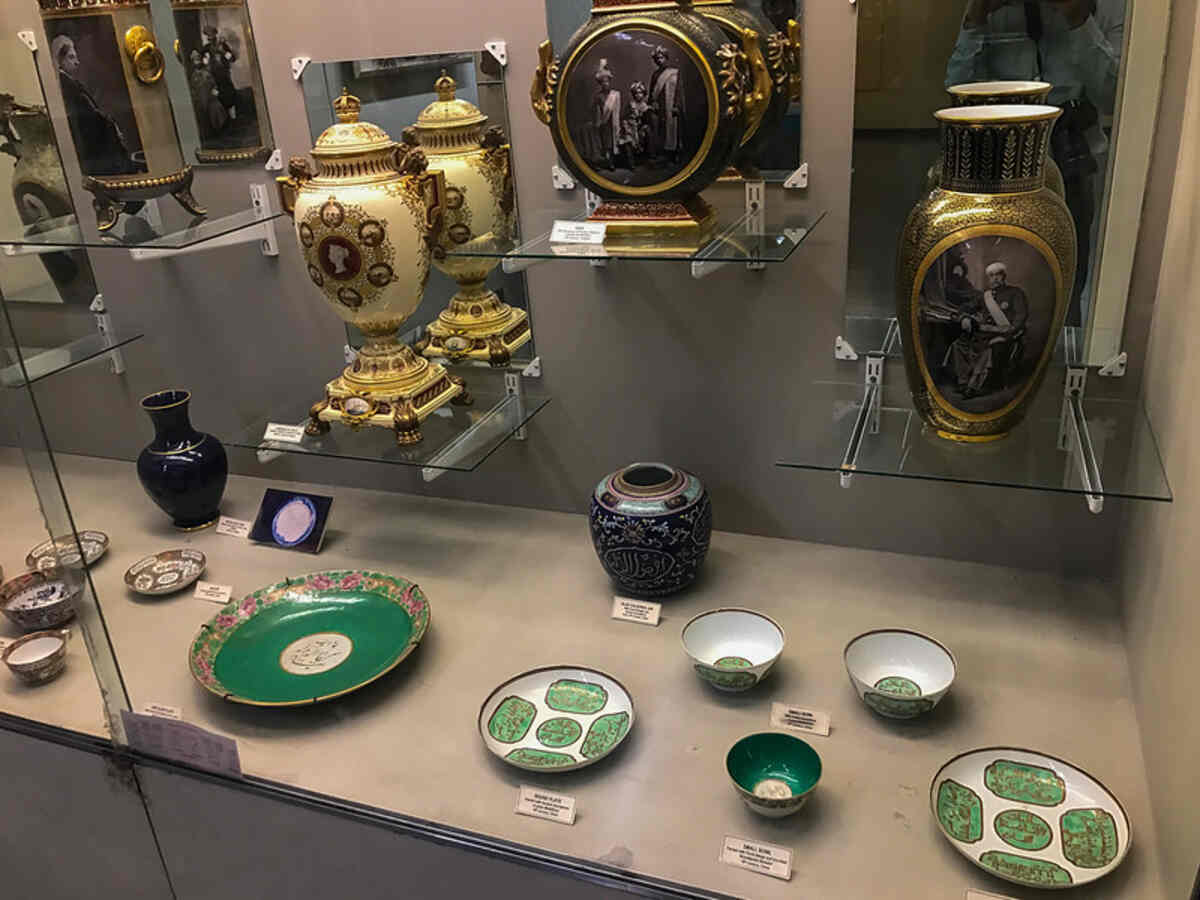 Salar Jung Museum by Nitya's Photography, licensed under (CC BY-NC 2.0)
Salar Jung Museum is one of the most famous museums in India and a must-visit tourist place in Hyderabad. The museum has a vast collection of worldwide artefacts, antiques, and paintings, including China, Japan, Egypt, Europe, and India. Some of the most popular exhibits at the museum include the Veiled Rebecca, a marble statue of a veiled woman; the musical clock, which plays music every hour; and the Jade Room, which has a collection of jade artifacts from China.
Chowmahalla Palace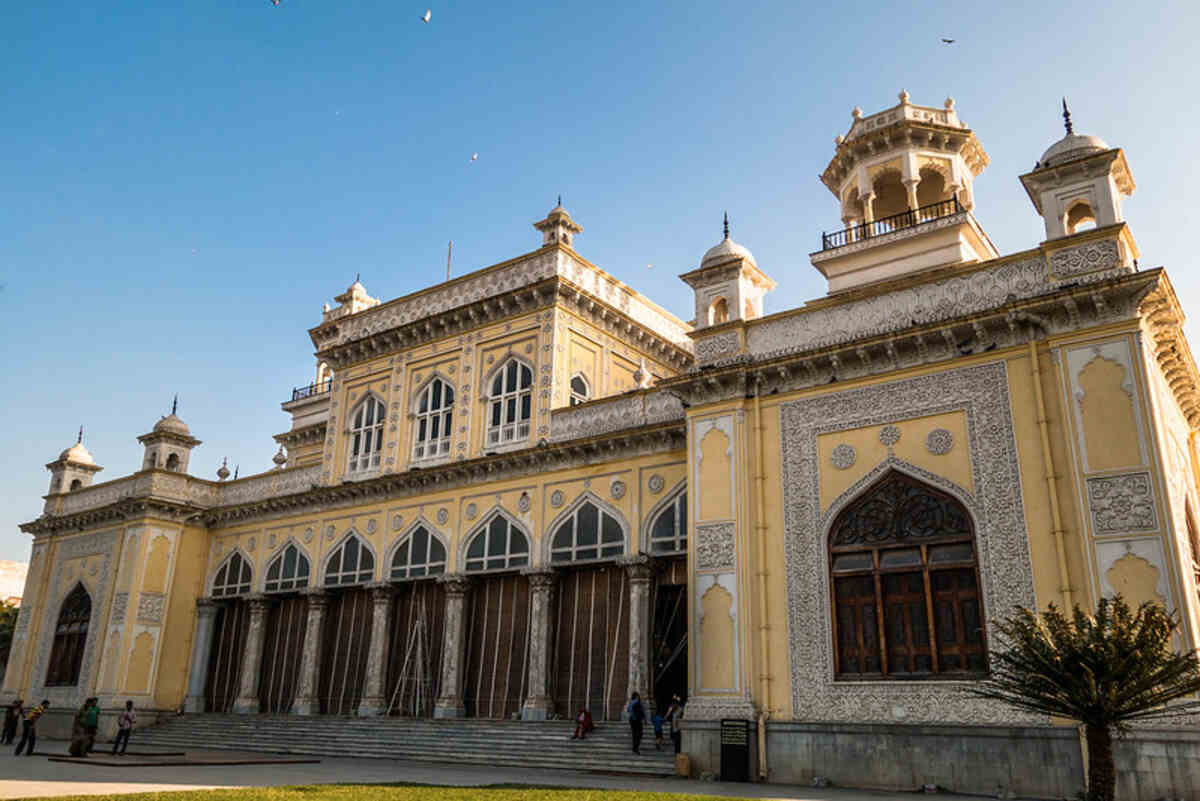 Chowmahalla Palace by Ajay Mathew, licensed under (CC BY 2.0)
Chowmahalla Palace is a magnificent palace built in the 18th century by the Nizams of Hyderabad. The palace is spread over 12 acres and has four courtyards, which give it its name – Chowmahalla, which means four palaces. The palace has been beautifully restored and is now open to the public as a museum. Visitors can admire the exquisite architecture, the collection of vintage cars, and the royal regalia and jewellery display.
Ramoji Film City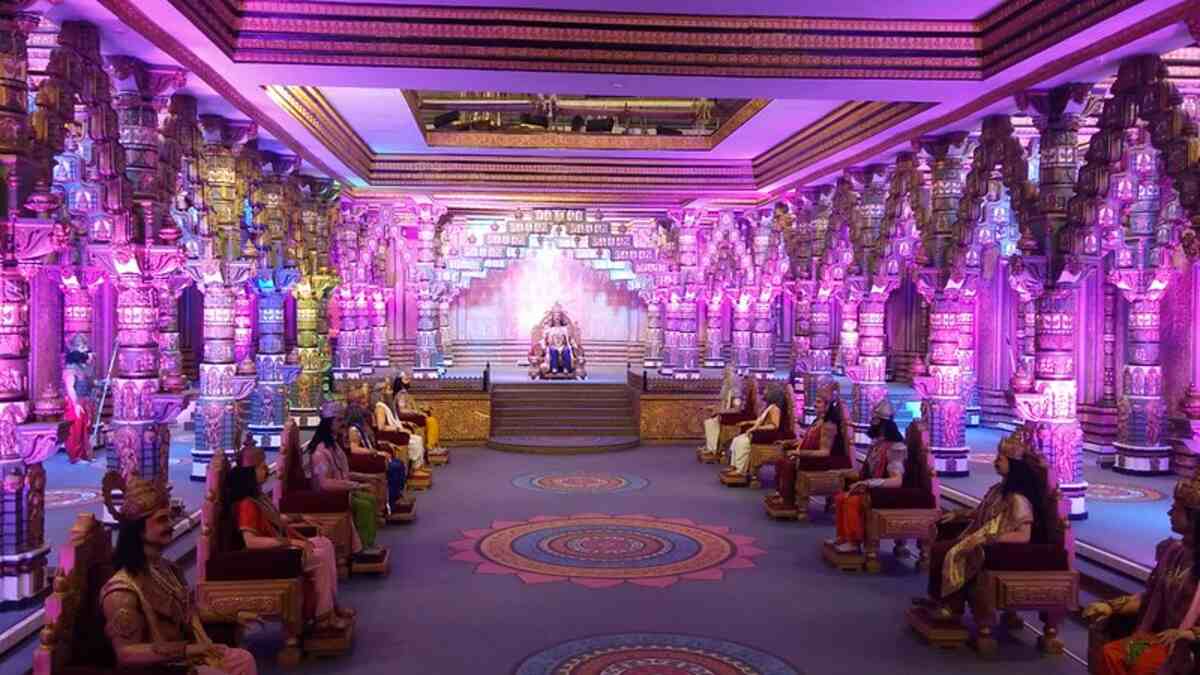 Ramoji Film City by Ankur Panchbudhe, licensed under (CC BY 2.0)
Ramoji Film City is the largest film studio in the world and a significant tourist attraction in Hyderabad. The film city is spread over 2,000 acres and has over 50 film sets, including replicas of famous landmarks like the Eiffel Tower and the Taj Mahal. Visitors can tour the film city, watch live film shoots, and enjoy rides and attractions at the amusement park.
Conclusion
Hyderabad has a rich cultural and historical heritage, and its tourist places reflect this diversity. From ancient monuments to modern film studios, there is something for everyone in Hyderabad. Overall, Hyderabad has many different things to see. If you are interested in history, architecture, art, or entertainment, Hyderabad has it.
Read also: